In today's digital age, a high-performing manufacturing website is more than just a luxury – it's a necessity. The harsh reality is that your website is often the first impression potential clients have of your business. If it fails to accurately represent the quality of your products or services, you risk losing potential business opportunities. For manufacturing companies, a well-crafted website is key to showcasing your capabilities, building trust with prospects, and ultimately driving sales.
As a small to medium-sized business owner, you might be struggling to attract organic traffic to your site, reach your target audience, or effectively employ digital marketing strategies. Maybe you're not seeing the results you want, despite the time and resources you've poured into your current site. Whatever the case may be, the importance of a robust, well-designed manufacturing website cannot be overstated.
This is where Cleartail Marketing, a leading manufacturing web design company, comes in. With our deep expertise in digital marketing and our proven experience working with manufacturing companies, we can help you revamp your online presence and transform your website into a powerful sales tool. In this article, we will explore the key elements of successful manufacturing website design, highlight the services offered by Cleartail Marketing, and showcase the real results we've achieved for our clients. Buckle up as we delve into the importance of a high-performing manufacturing website.
Why Choose Cleartail Marketing as Your Manufacturing Web Design Company
In the digital age, your online presence is your first impression. Cleartail Marketing is a leading name in creating powerful, user-friendly websites for manufacturing companies. But what sets us apart from the rest? Below, we explore the reasons why you should choose Cleartail Marketing as your partner in revamping your online presence.
Proven Experience in Manufacturing Web Design
At Cleartail Marketing, we have a proven track record of delivering high-quality, custom-made websites for manufacturing companies. Our team of experts understands the unique needs and challenges of the manufacturing industry and knows how to create a website that not only looks great but also performs exceptionally. From showcasing your manufacturing capabilities to creating informative product pages, we've got you covered. Trust us to deliver a website that enhances your brand image, increases your online visibility, and drives more leads.
Dedication to Building Strong Client Relationships
We believe that the key to a successful project lies in building strong, lasting relationships with our clients. We understand that your business is unique, and we're committed to providing personalized solutions that meet your specific needs. Our team of experts is always available to answer your questions, provide updates, and discuss any concerns you might have. We're not just your service provider; we're your partner in achieving online success.
Services Offered: From SEO to Social Media Management
At Cleartail, we don't just design websites. We offer a full suite of digital marketing services to help you grow your online presence. Our services include Search Engine Optimization (SEO), Pay-Per-Click Advertising (PPC), Email Marketing, and Social Media Management. Our SEO experts will optimize your website to improve its search engine rankings, while our PPC specialists will create effective ad campaigns to attract more potential customers. With our email marketing services, you can educate your customers about your offerings, and our social media management services will help you engage with your audience on various platforms.
Choosing Cleartail Marketing as your manufacturing web design company means choosing a dedicated, experienced partner committed to your online success. With our expertise in web design and digital marketing, we'll help you create a powerful online presence that drives measurable results.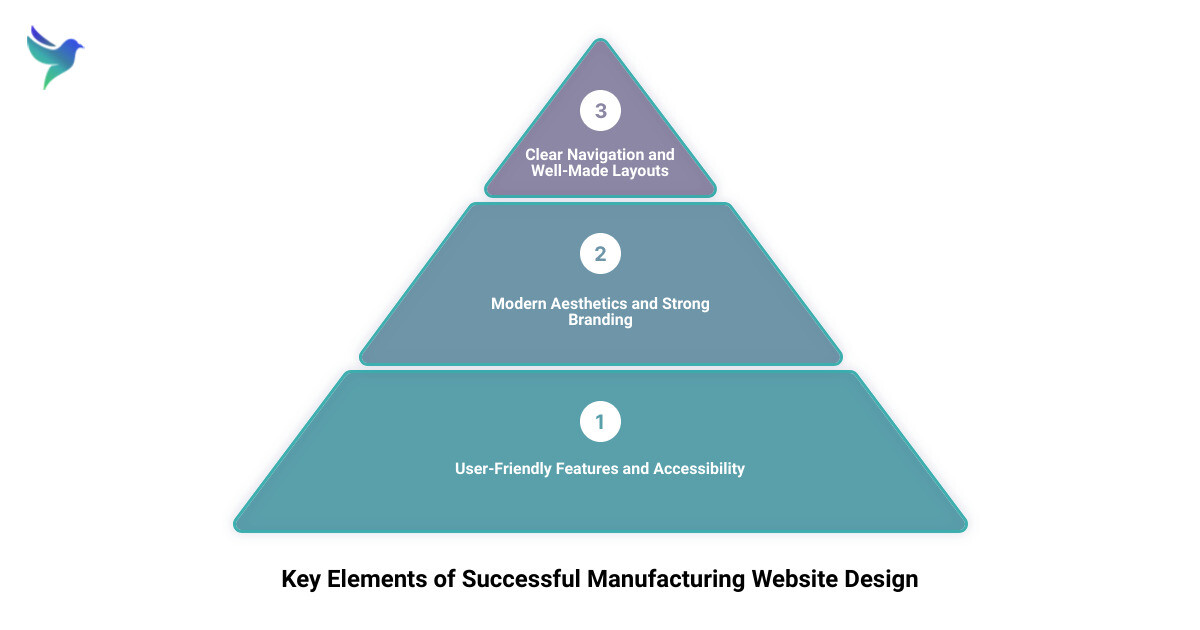 Key Elements of Successful Manufacturing Website Design
Creating a successful manufacturing website is not just about having a pretty layout. It's about creating a design that effectively communicates your brand, showcases your products and services, and, most importantly, converts visitors into customers. Here we'll explore the key elements that make a manufacturing website stand out.
Clear Navigation and Well-Made Layouts
The backbone of any successful website lies in its navigation and layout. A confusing or cluttered website can frustrate users and drive them away. As showcased in the top manufacturing websites, clear navigation and well-structured layouts are at the forefront. Websites like TextTech Industries and Plex have made their websites easy to navigate, with a clear menu bar and links that are easy for site visitors to see. The layout is simple but efficient, making it easy for visitors to find the information they need.
Use of High-Quality Images, Graphics, and Animations
A picture is worth a thousand words, and this is especially true in the digital world. High-quality images, graphics, and animations can go a long way in enhancing the user experience on your website. For example, American Alloy Fabricators uses strong navigation design, cool and consistent animations, and hover effects to create a professional feel. Such visual elements can be instrumental in showcasing your products, services, and manufacturing processes, making them more appealing to your target audience.
Modern Aesthetics and Strong Branding
Your website is a reflection of your brand, and as such, it should communicate your brand's identity effectively. Modern aesthetics, combined with strong branding, can help create a memorable first impression. Big brands in the manufacturing business like Cisco have a very modern feel to their website, divided into clear sections and boosted by the addition of graphics, thereby enhancing the site visitors' experience.
User-Friendly Features and Accessibility
In an age where users have short attention spans and high expectations, the importance of user-friendly features and accessibility cannot be overstated. Ensuring your website is mobile-optimized, easy to read, and accessible to all users is essential. A company like Graco, for instance, has made its website one of the cleanest on the list, with the right amount of colors and images to make it lively, and text that is very legible throughout the entire website, making it easy for screen readers to understand the content.
In conclusion, a successful manufacturing website design seamlessly blends clear navigation, high-quality visuals, modern aesthetics, and user-friendly features to create an engaging and accessible platform for users. At Cleartail Marketing, we understand these elements and are committed to delivering beautifully designed and perfectly optimized WordPress websites that meet our client's vision and expectations.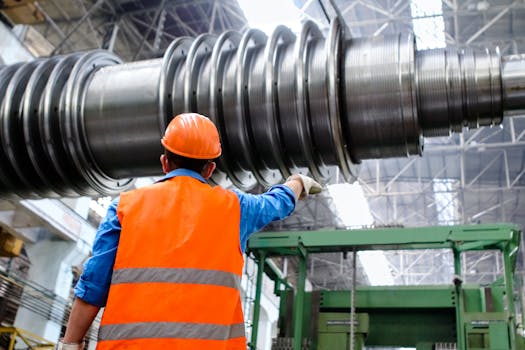 Showcasing Your Manufacturing Capabilities Online
In the rapidly evolving digital landscape, ensuring your manufacturing capabilities are adequately showcased online is key to attracting and securing potential clients. Cleartail Marketing specializes in helping businesses in the manufacturing industry highlight their most valuable assets, effectively streamlining their online presence.
Highlighting Materials, Industries Worked With, and Order Sizes
The first impression a potential client will get of your manufacturing capabilities is largely based on what they see on your website. Therefore, it's crucial to clearly display the types of materials you work with, the industries you serve, and the sizes of orders you can handle. Whether you specialize in large-scale production or cater to smaller, more bespoke projects, this information should be easy to find and understand. Cleartail Marketing can help you polish your web content, ensuring it clearly communicates your company's strengths and unique selling propositions.
Emphasizing Additional Services Beyond Manufacturing
Most manufacturers offer more than just production services. Be it design departments, cost improvement specialists, or logistics experts, these additional services can significantly enhance the value you offer to your clients. Cleartail Marketing can strategically place references to these extras on your homepage and within any service descriptions, ensuring your customers understand the full scope of what you offer.
Showcasing Qualifications: ISO Certifications, Eco-Friendly Practices, and More
In today's competitive market, meeting certain standards and certifications can be a significant differentiator. Whether you have ISO certifications, utilize fair trade materials, or operate as an eco-friendly business, these qualifications should be highlighted on your website. Cleartail Marketing can help you showcase these credentials, ensuring your potential clients understand that you're not just meeting industry standards, but striving to exceed them.
Your online presence should also reflect your commitment to ethical practices, such as hiring within certain communities or addressing wage gaps. Remember, customers want to know about the good things you do and the values you uphold.
By showcasing your manufacturing capabilities online effectively, you can attract more potential clients and secure more business opportunities. With Cleartail Marketing as your partner, you can ensure your manufacturing website not only looks good but also delivers a powerful message about your capabilities and values.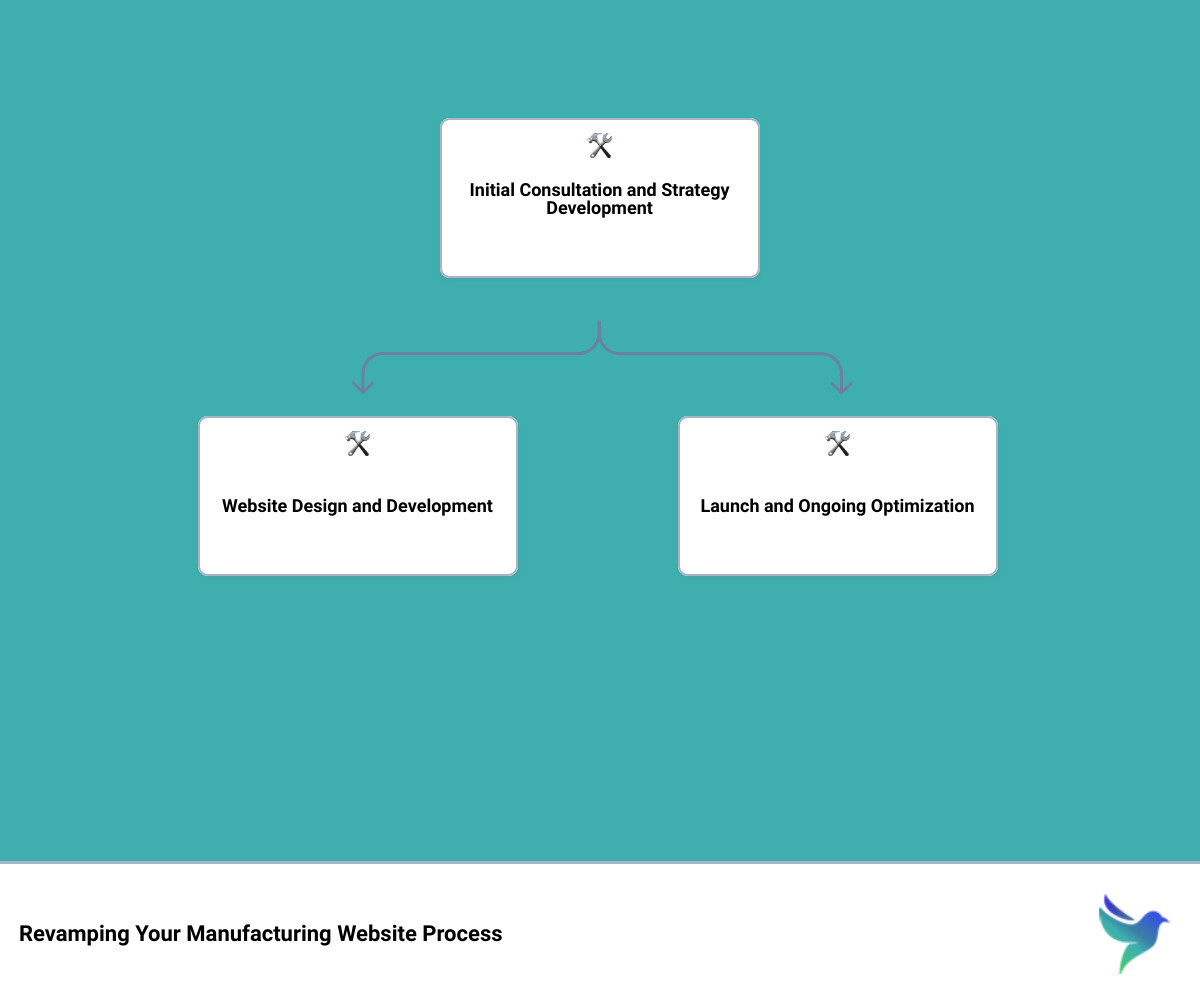 The Process of Revamping Your Manufacturing Website with Cleartail Marketing
Revamping your manufacturing website is not a task to be taken lightly, as your online presence often serves as the first impression for potential customers. At Cleartail Marketing, we have a proven process that ensures a smooth transformation of your website from its current state to a high-performing, results-driven platform. Here's how we do it.
Initial Consultation and Strategy Development
Our journey together starts with understanding your unique business needs. We understand that each manufacturing company is different, with its own set of challenges and opportunities. Hence, our first step is a thorough consultation to understand your business, your target audience, and your goals. This comprehensive understanding forms the foundation of an effective strategy tailored specifically for your business, which will guide the subsequent stages of our collaboration.
Website Design and Development
After the strategy development phase, we proceed to the design and development of your website. Our approach is hands-on and collaborative. We begin by designing three drafts of the homepage for your review. Once you approve the design, we move on to sub-pages, ensuring every element aligns with your brand and resonates with your target audience.
This phase also includes the programming of the website, creating a fully functional WordPress site on a test URL for your review. Because we understand the importance of getting it right, we encourage feedback and edits until you're completely satisfied with the outcome.
Launch and Ongoing Optimization
Once the design, content, and functionality of your website are approved, we take your website live. But our services don't stop there. We understand that businesses often need to update their websites as products and services evolve. That's why we continue to support our clients with ongoing design and web development support after the website launch.
Moreover, we understand the importance of visibility on search engines. That's why we implement our SEO strategy to help your website get found by potential customers. We also offer other services such as marketing automation, reputation management, and Pay-Per-Click advertising to keep your website at peak performance.
In essence, revamping your manufacturing website with Cleartail Marketing is a holistic process. It's not just about a one-time design overhaul, but a continuous effort to optimize your online presence and keep your business at the forefront of your industry.
Real Results: Case Studies of Successful Manufacturing Website Redesigns by Cleartail Marketing
The proof is in the pudding, as they say. And when it comes to manufacturing web design, Cleartail Marketing's body of work is a testament to their expertise and dedication. With a strong track record in delivering top-notch websites for various manufacturing companies, they've consistently created online platforms that not only look visually appealing but also function as powerful marketing tools.
Cleartail Marketing has worked with a multitude of clients in the manufacturing industry, each with unique needs and challenges. For instance, take a look at the work done for ACT Construction Equipment and Altimate Controls LLC. Both businesses required a website that not only showcased their products and services but also effectively communicated their unique selling propositions. The result? Websites that exude professionalism, are easy to navigate, and effectively showcase their offerings.
But it doesn't stop there. CASI USA and MZI Precision also benefited from Cleartail's expertise. The former needed a site that could handle a massive product catalog while maintaining user-friendly navigation. The latter was looking for a design that emphasized their precision manufacturing capabilities. The outcome for both was a state-of-the-art website that not only met but exceeded their expectations.
These are just a few examples of the many successful website redesigns that Cleartail Marketing has been part of. Each project has been a testament to their dedication to understanding the unique needs of manufacturing businesses and their ability to deliver customized solutions that drive real results.
More than just creating visually appealing sites, Cleartail Marketing focuses on functionality and user experience. Every element of the design, from the layout to the navigation, is meticulously crafted to ensure that your potential clients can easily find what they're looking for. This attention to detail results in websites that are not just attractive but also effective in driving leads and conversions.
In a nutshell, Cleartail Marketing is not just about creating websites. It's about designing online platforms that enhance your brand, improve customer experiences, and ultimately, drive your business growth. When you choose Cleartail Marketing, you're signing up for a partnership that's committed to bringing your online presence to new heights.
Conclusion: Take the Next Step in Revamping Your Online Presence
Revamping your online presence with a manufacturing web design company like Cleartail Marketing is not just a decision to redesign a website. It's a strategic move towards establishing a powerful online brand, improving user experience, and driving your business growth. With the expertise gained from managing hundreds of online business reputations, Cleartail Marketing stands as a reliable partner ready to guide you through the digital transformation journey.
The online world is constantly evolving, and to stay competitive, your website needs to keep up. As a business owner, you know that your website is often the first point of contact between you and potential customers. A well designed, engaging, and optimized website can be the difference between a prospect clicking away or becoming a loyal customer.
Remember, your website is not just a digital storefront. It's a tool that can help position your business as an industry leader, build trust with potential customers, and generate high-quality leads. If you're ready to leverage the power of a strong online presence and turn your website into a lead-generating asset, then it's time to take the next step with Cleartail Marketing.
With a proven track record of success in manufacturing website design, Cleartail Marketing can help you transform your website from a digital brochure into a dynamic, engaging platform that not only attracts visitors but also converts them into customers. Whether you're looking to increase organic traffic, improve your search engine rankings, or enhance user experience, Cleartail Marketing has the experience, expertise, and tailored solutions to help you achieve your goals.
In conclusion, don't let an outdated or underperforming website hold your business back. Take the next step in revamping your online presence with Cleartail Marketing, a leading manufacturing web design company. Contact our team today to get started on your journey to a stronger, more effective online presence.