In the complex world of manufacturing, staying ahead of the competition is not a trivial task. Traditional marketing strategies often fall short in reaching the target audience, driving engagement, and generating tangible ROI. That's where a manufacturing inbound marketing agency comes into play, bridging the gap between your products and potential customers.
If you're a business owner struggling to improve your online presence and sales, you're not alone. Many businesses face similar challenges in navigating the ever-evolving digital landscape. But the good news is, an expert inbound marketing agency like Cleartail Marketing can tailor a robust strategy suitable for your specific needs.
Inbound marketing is a revolutionary approach that focuses on attracting customers through relevant and helpful content, adding value at each stage of your customer's buying journey. When tailored for manufacturing businesses, it's not about pushing your products out and hoping for a hit. It's more about pulling prospects in through a combination of strategies like SEO, content marketing, and social media engagement. As a result, inbound marketing turns strangers into customers and promoters of your business.
Below is a brief glimpse of the significant benefits of turning to a manufacturing inbound marketing agency:
Improved brand awareness: Attract potential customers who are actively seeking solutions.
Increased visibility online: Establish a prominent presence in the sea of competitors.
Enriched customer engagement: Provide useful content that resonates with your audience.
Boosted ROI and Growth: Deliver sustainable results by transforming prospects into loyal customers.
Pro Tip: Partner with a well-established agency like Cleartail Marketing to leverage industry experience and gain comprehensive inbound marketing solutions tailored for your business needs.
Up next, we dive deeper into the concept of inbound marketing, elaborating on its importance for manufacturing businesses, and showcasing it in action. Make sure you stay tuned to learn how you can revolutionize your business with a manufacturing inbound marketing agency!
Understanding Inbound Marketing: A Comprehensive Overview
What is Inbound Marketing?
In an era where traditional marketing strategies are no longer sufficient, inbound marketing has emerged as a powerful approach to reaching and engaging potential customers. Inbound marketing is a digital marketing method that emphasizes the creation of valuable content and experiences tailored to target audiences. It is all about attracting customers to your business by providing relevant and beneficial information, rather than bombarding them with ads.
Inbound marketing tactics include search engine optimization (SEO), social media marketing, content marketing, and email marketing. These strategies help businesses improve brand awareness, increase online visibility, and generate a higher return on investment (ROI).
Why is Inbound Marketing Important for Manufacturing Businesses?
Inbound marketing has a profound impact on manufacturing businesses. It fosters an online presence that attracts potential customers, engages with them on a deep level, and nurtures them towards making a purchase. With the manufacturing industry being highly competitive, leveraging inbound marketing can help businesses differentiate themselves, reach their target audience, and boost sales.
Inbound marketing helps manufacturing businesses build trust and credibility, two crucial factors that influence a customer's decision to select one manufacturer over another. By providing useful content that addresses your audience's needs and concerns, you position your business as an industry expert and a reliable solution provider.
Moreover, inbound marketing helps improve your website's SEO. This means that when potential customers search for manufacturing solutions online, your business will appear higher in the search engine results, increasing the likelihood of them visiting your site and engaging with your brand.
Examples of Inbound Marketing in Action
One of the primary examples of inbound marketing is blogging. By publishing informative and valuable blog posts on your website, you can attract potential customers and engage them with your brand. For instance, a manufacturing business could publish a blog post on "The Top 5 Trends in the Manufacturing Industry for 2024". This not only establishes your business as a thought leader in the industry but also improves your website's SEO, increasing your online visibility.
Another example is the use of social media marketing. Manufacturing businesses can leverage platforms like LinkedIn and Twitter to share updates, insights, and useful content, attracting potential customers and fostering meaningful conversations with them.
One such success story is that of Top Notch Dezigns, an award-winning digital agency that has consistently delivered excellent results. They have effectively used inbound marketing strategies to exceed their clients' expectations and boost their business online.
At Cleartail Marketing, we have also seen the powerful impact of inbound marketing on our clients' businesses. For example, our email marketing campaigns have consistently resulted in customers purchasing three to four times more than those not receiving emails. This is a testament to the power of inbound marketing and the substantial return on investment it can provide.
The key takeaway here is that inbound marketing isn't just a flashy trend – it's a proven strategy that can significantly enhance your manufacturing business's online presence and sales performance.
The Role of a Manufacturing Inbound Marketing Agency
In the digital age, it's no longer enough to simply have a presence online. To stand out from the competition and attract the right customers, your manufacturing business needs to leverage the power of inbound marketing. But what exactly does it mean to work with a manufacturing inbound marketing agency, and how can it benefit your business? Let's dive in.
What Does an Inbound Marketing Agency Do?
Think of an inbound marketing agency as your strategic partner in navigating the digital world. They're your secret weapon in attracting potential customers and engaging with them in a meaningful way.
The primary role of an inbound marketing agency is to help businesses attract customers by creating engaging and useful content. This is achieved through a variety of tactics, including Search Engine Optimization (SEO), content marketing, social media marketing, and email marketing.
At Cleartail Marketing, we understand the complexities of the inbound marketing landscape. We specialize in creating tailored marketing strategies designed to increase your online visibility, attract quality leads, and ultimately drive your sales growth.
How Can an Inbound Marketing Agency Benefit Your Manufacturing Business?
Inbound marketing agencies can offer numerous benefits to your manufacturing business.
Firstly, they can help you attract the right audience. By creating and sharing valuable content that resonates with your target customers, they can effectively draw potential customers to your business.
Secondly, they can improve your online visibility. Through techniques like SEO, they can help your business rank higher in search engine results, making it easier for potential customers to find you.
Finally, they can help you build stronger relationships with your customers. By providing valuable content and engaging with your audience, they can help you establish trust and credibility, turning potential customers into loyal advocates for your brand.
Real-life Examples of Manufacturing Inbound Marketing Agencies
There are numerous examples of successful manufacturing inbound marketing agencies out there. Some of the top names in the industry include Thrive, Kuno Creative, and Ogilvy. These agencies have helped countless manufacturing businesses improve their online presence, generate more leads, and increase their sales.
At Cleartail Marketing, we're proud to be part of this elite group. We have a proven track record of success in the manufacturing industry, helping businesses like yours to thrive in the digital age. We take a hands-on approach, working closely with our clients to understand their unique needs and create tailored marketing strategies that deliver real results.
In the world of manufacturing, standing out from the crowd can be challenging. But with the right inbound marketing agency by your side, you can revolutionize your business and achieve unprecedented success.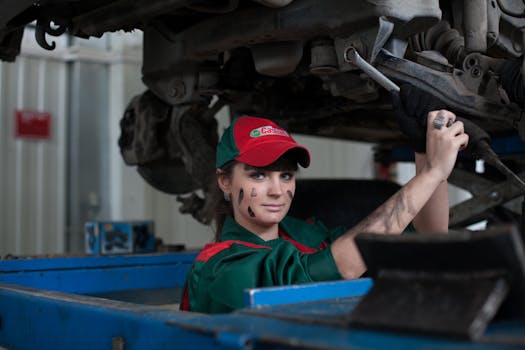 Key Services Offered by a Manufacturing Inbound Marketing Agency
The role of a manufacturing inbound marketing agency is to provide a wide range of services aimed at increasing your online presence, driving quality traffic to your website, and ultimately converting visitors into loyal customers. Here at Cleartail Marketing, our expert team offers a suite of services to cater to your unique needs and goals. Let's explore these services in more detail:
Search Engine Optimization (SEO)
In the digital age, having a strong online presence is paramount. SEO helps your manufacturing business rank higher in search engine results, thereby increasing your visibility and attracting potential customers who are actively searching for your products or services. Our SEO strategy at Cleartail Marketing focuses on quality over quantity — we aim to reach out to customers who are genuinely interested in what you have to offer, making it a much more efficient and effective way to generate sales.
Content Marketing
Creating engaging, relevant, and valuable content is a powerful way to attract and retain your target audience. Through blogging, case studies, eBooks, and more, we can help your manufacturing business establish authority in your field, build trust with your audience, and nurture leads through the buyer's journey.
Social Media Management
Social media is an essential tool for engaging with your audience, promoting your products, and enhancing your brand. Our team can manage your social media profiles, creating and sharing content that resonates with your audience, and fostering a community around your brand.
Email Marketing
Email marketing remains one of the most effective digital marketing strategies. It allows you to reach your audience directly in their inbox, providing them with personalized content and offers. At Cleartail Marketing, we can help you build an effective email marketing strategy, from crafting compelling email copy to managing your email list and tracking your campaign's success.
Pay-Per-Click Advertising
Pay-per-click (PPC) advertising is a great way to drive immediate traffic to your website. Our team can create and manage PPC campaigns that target specific keywords related to your products, ensuring your ads reach your ideal customers at the right time.
Website Design and Development
Your website is the face of your business online. It's crucial that it is not only visually appealing but also user-friendly and optimized for conversions. Our team offers WordPress website design and development, ensuring your website aligns with your brand, is easy to navigate, and encourages visitors to take action.
In summary, a manufacturing inbound marketing agency like Cleartail Marketing offers a suite of services designed to boost your online presence, attract high-quality leads, and convert those leads into customers. By partnering with us, you can revolutionize your manufacturing business and pave the way for exponential growth.
Choosing the Right Manufacturing Inbound Marketing Agency: Factors to Consider
While the idea of partnering with a manufacturing inbound marketing agency may sound appealing, it's crucial to ensure you choose the right one. Not all agencies are created equal, and your choice can significantly impact your business's success. Here are some critical factors to consider when selecting a manufacturing inbound marketing agency.
Experience in the Manufacturing Industry
The manufacturing industry has unique dynamics and challenges, so working with an agency that understands these nuances is crucial. The agency should be familiar with the language, trends, and customer behavior specific to the manufacturing industry. This experience will enable them to develop more effective marketing strategies tailored to your business needs.
At Cleartail Marketing, we have years of experience working with manufacturing businesses and understand the industry's intricacies. Our team is proficient in creating marketing strategies that resonate with both B2B and B2C audiences in the manufacturing sector.
Proven Results and Success Stories
Every agency will claim to deliver excellent results, but it's essential to look for tangible evidence of their performance. Ask for case studies, success stories, and client testimonials. These can provide insights into the agency's ability to deliver results and their approach to problem-solving.
At Cleartail Marketing, we take pride in our long history of success stories. Our goal is to make every client an example case study. We have consistently exceeded expectations and helped grow our clients' businesses by developing and executing effective inbound marketing strategies.
Strong Client Relationships
A great marketing agency should not just be a service provider but a partner invested in your business success. They should be dedicated to building deep relationships, ensuring all your needs are met, and guiding you to success. Regular communication, transparency, and responsiveness are key indicators of a strong client-agency relationship.
At Cleartail Marketing, we are committed to our clients. We pride ourselves on our quick response time and excellent communication skills. We schedule regular monthly phone calls to review the campaign, but we are always available for a call when you need us.
Choosing the right manufacturing inbound marketing agency can make a significant difference in your business's growth and success. By considering these factors, you can ensure you select an agency that aligns with your business needs and can deliver the results you desire. At Cleartail Marketing, we tick all these boxes and more. We are dedicated to helping manufacturing businesses revolutionize their marketing strategies and achieve their goals.
How Cleartail Marketing Can Revolutionize Your Manufacturing Business
As the business landscape shifts to accommodate the digital age, it's crucial to partner with a manufacturing inbound marketing agency that understands the unique challenges and opportunities in this sector. That's where we, at Cleartail Marketing, step in.
Overview of Cleartail Marketing
At Cleartail Marketing, we specialize in providing comprehensive digital marketing solutions tailored to the needs of our clients in the manufacturing sector. Our team of experts combines deep industry knowledge with a keen understanding of digital marketing trends to design effective strategies that deliver measurable results.
We offer a range of services, from Search Engine Optimization (SEO) and Email Marketing to Pay-Per-Click Advertising (PPC) and Marketing Automation, all designed to help your business thrive in the online space.
Unique Selling Proposition of Cleartail Marketing
What sets us apart from other agencies is our commitment to transparency, personalization, and results. We understand that every business is unique, and so should be its marketing strategy. Hence, we take the time to understand your business goals, target audience, and current marketing efforts to create a customized strategy that aligns with your needs.
Our Reputation Management service ensures that your brand maintains a positive image online, whereas our Workflow Automation services help streamline your marketing and sales tasks, increasing efficiency and accuracy.
But it's not just about creating a robust strategy. We also make sure to track its performance and make necessary adjustments to ensure you're getting the best ROI.
Cleartail Marketing's Success Stories in the Manufacturing Industry
Our success is reflected in the stories of our clients. Take, for example, Track Loader Parts, ServiceMax, and Lashley Kubota, who all experienced significant improvements in their online reputation and business growth after partnering with us.
Our proactive approach to reputation management helped these companies navigate the challenges of online customer reviews, maintain an excellent online reputation, and build trust with their customers.
We believe that the proof of our effectiveness lies in the results we deliver for our clients. And we're ready to do the same for your manufacturing business.
In conclusion, as a manufacturing business in the digital age, it's imperative to leverage the power of inbound marketing to reach your audience, generate leads, and boost your sales. And with Cleartail Marketing as your partner, you're not just getting a marketing agency; you're getting a team of experts dedicated to your business's success.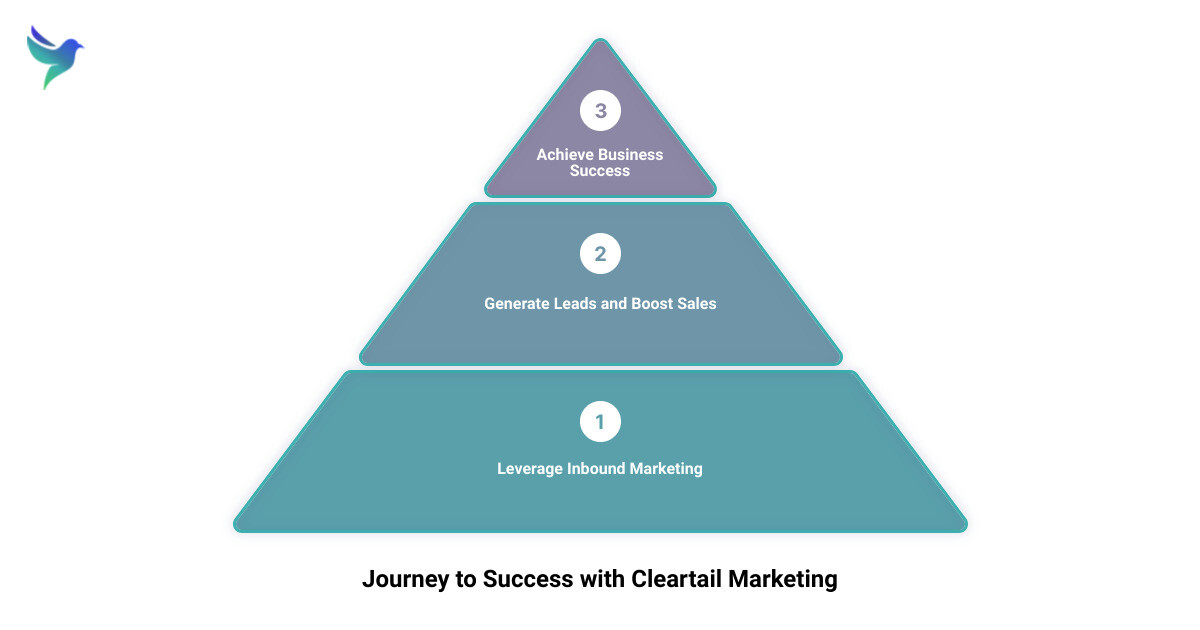 In the next section, we'll wrap up the discussion by looking at the future of manufacturing marketing and how inbound marketing plays a pivotal role in shaping that future.
Conclusion: The Future of Manufacturing Lies in Inbound Marketing
In an era where digital media dominates the business landscape, the future of manufacturing is inextricably linked to inbound marketing. With consumers having the power to explore, research, and make informed decisions on their purchasing journey, the old-school tactics of interruptive marketing no longer hold the same sway. This shift has paved the way for inbound marketing to take center stage.
Manufacturing businesses that embrace inbound marketing are positioning themselves for success in this digital age. By adopting a customer-centric approach that prioritizes quality content, SEO, and engagement through social media and email marketing, they're able to attract and retain a loyal customer base. This is where a manufacturing inbound marketing agency truly makes a difference.
Such an agency, like Cleartail Marketing, can help you navigate the complexities of inbound marketing and tailor a strategy that aligns with your unique business goals. Our proven track record in the manufacturing sector demonstrates our ability to deliver effective solutions that drive growth and ROI. We help you tap into the power of inbound marketing, transforming your online presence and maximizing your business potential.
As we look towards the future, the role of inbound marketing in manufacturing will only grow stronger. Manufacturers who partner with experienced inbound marketing agencies will be better equipped to adapt to changing market dynamics, stay ahead of the competition, and forge stronger connections with their customers.
In conclusion, the future of manufacturing lies in successfully leveraging the power of inbound marketing. As a manufacturing business, your success in the digital age hinges on your ability to adapt and innovate. Partnering with a proven manufacturing inbound marketing agency like Cleartail Marketing can help you navigate this journey, ensuring your business is poised for long-term success.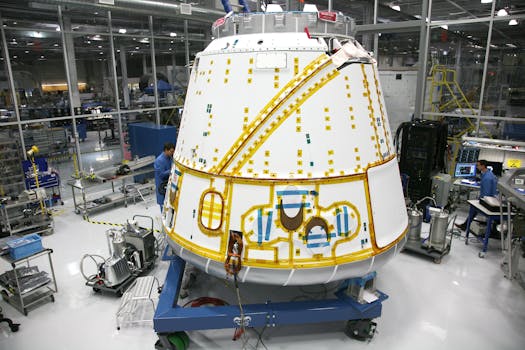 The future is here – it's time to embrace it. Embrace the power of inbound marketing and revolutionize your manufacturing business today.