Introduction
In the complex web of modern business, a robust marketing strategy is no longer a luxury but a necessity. Especially in the B2B arena, where sales cycles are longer and the decision-making process involves multiple stakeholders, it's crucial to have a well-thought-out and effective marketing strategy. Enter the world of B2B marketing agencies, the game-changers that can revolutionize your business's marketing approach. This article, 'Revolutionize Your B2B Marketing Strategy: Unleash the Power of a Top-Notch Agency', is your guide to understanding the power and potential of a top-notch B2B marketing agency like Cleartail Marketing. We'll dive into the intricacies of B2B marketing, the role of a B2B marketing agency, and how Cleartail Marketing stands out in this competitive landscape. So, if you are a business owner struggling to generate organic traffic, reach your target audience, or effectively utilize digital marketing strategies, this article will shed light on how a top-notch B2B marketing agency can help transform your business.
Understanding B2B Marketing and Its Importance
Welcome to the world of B2B marketing, an arena where the stakes are high and the rewards even higher. As a business owner, you might be familiar with the concept of B2C (Business to Consumer) marketing, which primarily focuses on promoting your products or services to individual consumers. But when it comes to B2B (Business to Business) marketing, the game changes significantly.
B2B marketing focuses on promoting your products or services to other businesses. It's aimed at professional buyers within another business, such as procurement officers or senior management, who can influence the purchasing decisions of their organizations.
Unlike B2C marketing, which targets individual consumers and their personal needs, B2B marketing is all about meeting the needs of a business as a whole. The purchasing decisions in a B2B scenario are often more complex, involving multiple stakeholders and longer sales cycles.
The importance of B2B marketing cannot be overstated. A successful B2B marketing strategy can help your business forge lasting relationships with other businesses, leading to long-term contracts and sustainable revenue streams.
Moreover, a well-planned B2B marketing strategy can position your business as a serious player in your industry. It can help you build a reputation for being a reliable provider of goods or services, making other businesses more likely to trust you and choose you over your competitors.
But navigating the complex landscape of B2B marketing isn't a walk in the park. It requires specialized skills, a deep understanding of the business ecosystem, and a strategic approach that can connect your business to the right audience at the right time.
This is where a top-notch B2B marketing agency like Cleartail Marketing comes into play. A good agency can guide you through the intricacies of B2B marketing, helping you develop and implement a strategy that drives real results.
In the following sections, we will delve deeper into the power of a top-notch B2B marketing agency and how it can revolutionize your B2B marketing strategy. So stay tuned, because we're just getting started.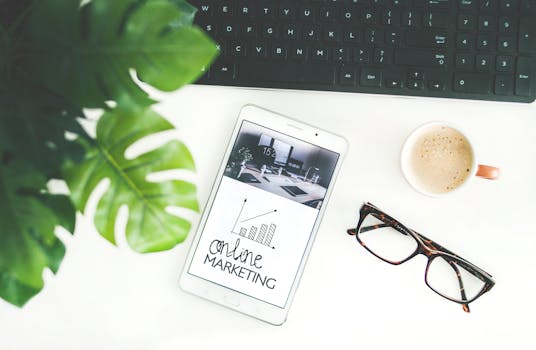 The Power of a Top-Notch B2B Marketing Agency
Picture this: You're a business owner, and your company is a well-oiled machine. You've got great products, a dedicated team, and a promising market. Yet, you're not getting the results you want. Sales are stagnant, and your marketing efforts don't seem to be hitting the mark. The missing piece of the puzzle? A top-notch B2B marketing agency.
The Role of a B2B Marketing Agency
A B2B marketing agency serves as your strategic partner in navigating the complex terrain of business-to-business marketing. They possess in-depth understanding of the unique challenges and opportunities in the B2B space, and they tailor every strategy and tactic to address these.
Unlike standard marketing agencies that may adopt a one-size-fits-all approach, B2B marketing agencies are specialized. They understand that B2B clients have long sales cycles, deal with larger buying groups, and require a higher level of trust and relationship building. Armed with this knowledge, they develop strategies designed to attract, engage, and retain your target business customers.
Key Services Offered by a B2B Marketing Agency
A top-notch B2B marketing agency offers a wide range of services, each tailored for success in B2B marketing. Here are some of the key services you can expect:
B2B Marketing Strategy Development
An effective B2B marketing strategy serves as the roadmap for your marketing efforts. Your chosen agency assists in defining your goals, challenges, and opportunities, and outlines how to navigate them to achieve the desired results. This involves assessing current marketing methods, building robust customer personas, selecting the most effective marketing channels, and establishing metrics for measuring progress.
B2B Email Marketing
Despite the rise of various digital marketing channels, email marketing remains a core strategy for B2B marketing. Your agency can help you create compelling content for your email campaigns and ensure high deliverability rates, so your emails land in the inbox, not in the spam folder.
Partner Marketing for B2B Companies
Partner marketing strategies like affiliate, advocacy, and referral programs, co-branding, and influencer marketing campaigns can be highly successful in B2B marketing. Your agency can help establish and manage these programs, tailored to your brand and goals.
Paid Media, PPC, and SEM for B2B
Paid media strategies, including search engine marketing (SEM), pay-per-click (PPC) campaigns, and paid social media ads, form an essential part of B2B marketing. Your agency can plan and execute these campaigns to maximize reach and ROI.
B2B Social Media Marketing
While social media is often associated with B2C marketing, platforms like LinkedIn, Twitter, and Facebook are powerful tools for B2B marketing. Your agency can help develop strategies, create optimized content, and manage these channels for maximum impact.
B2B Content Marketing
Content marketing is a crucial method in B2B marketing, providing value and solving problems for your audience. Your agency can offer services such as producing high-quality SEO-optimized content, strategic placements on other blogs and websites, and creating high-quality video content.
In conclusion, leveraging the power of a top-notch B2B marketing agency can revolutionize your marketing strategy, driving growth and success for your business in ways you may not have considered possible.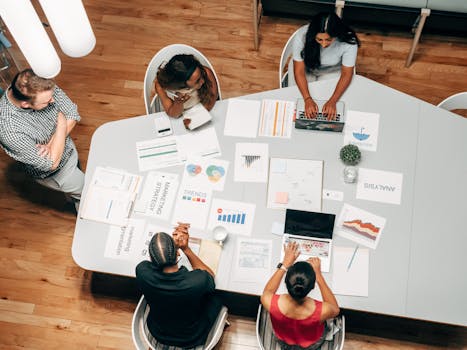 Top 10 B2B Marketing Agencies Revolutionizing the Industry
Are you looking to revolutionize your B2B marketing strategy? Look no further. Here's a rundown of the top 10 B2B marketing agencies that are making waves in the industry with their innovative strategies and game-changing results.
Bright
Based in London, Bright is a global B2B marketing consultancy. Their specialties include agile marketing transformation and change management, lead and demand generation campaigns, marketing operations optimization, and content creation. They have a proven track record of driving marketing transformation and accelerating ROI for their clients.
Tilt Metrics
Tilt Metrics, headquartered in Providence, Rhode Island, and Boston, Massachusetts, specializes in SEO and paid ads for B2B companies. As a smaller agency, they combine the power of SEO, paid search, and paid social ads to generate awareness, credibility, and convert leads.
Acceleration Partners
Acceleration Partners is a premier global partner marketing agency. They focus on delivering brand protection and driving world-class partner marketing programs. They have been recognized numerous times as a best place to work both nationally and globally, including being named to Fortune's Best Workplaces in the Bay area.
Straight North
Straight North is a full-service Internet marketing firm that delivers custom solutions and results in areas such as SEO, PPC, and website design. Their mission is to generate sales leads for businesses, specifically in the B2B sector. They have a wealth of experience and a track record of helping companies, big and small, improve their online presence and lead generation.
The MX Group
The MX Group is a digital marketing and sales optimization company that helps companies excite markets, engage customers, effect sales, and embed values. They offer a comprehensive range of services, from strategy and branding, to web and app development, to sales enablement and marketing execution.
Jellyfish
Jellyfish is a global digital marketing agency, with offices in the US, UK, and South Africa. They offer a range of services including SEO, paid media, social media, analytics, optimization, creative and development solutions.
Bray Leino
Bray Leino is an award-winning, full-service B2B agency. Based in the UK but with a global reach, Bray Leino offers a range of services from brand identity and creative to PR and strategy consulting.
The Crocodile
Based in London, The Crocodile is a B2B marketing agency offering services in content marketing, social media, advertising, and customer experience. They are particularly known for their strategic B2B campaign services.
Expandi Group
The Expandi Group is a global B2B marketing agency specializing in expanding the digital footprint of technology companies. They focus on performance-based marketing and offer services from demand generation to channel marketing and digital solutions.
Velocity Partners
Velocity Partners is a top B2B marketing agency based in New York and London. They specialize in content marketing, marketing strategy & positioning, and web development & digital marketing.
Each of these agencies brings a unique approach and specialized services to the table, ensuring that whatever your B2B marketing needs, there's an agency on this list that can deliver.
How to Choose the Right B2B Marketing Agency for Your Business
After exploring the various top-tier B2B marketing agencies, your next step is to identify which one aligns best with your unique business needs. This process involves several critical steps, including evaluating B2B agencies, understanding the difference between B2B and B2C agencies, and identifying your specific business needs and goals.
Evaluating the Best B2B Marketing Agencies
Just like you would when choosing a business partner, you need to evaluate potential B2B marketing agencies carefully. Look for agencies that are easily accessible online with an impressive and active social media presence. It's essential that they are recognized as experts in their field, offering specialized skills in B2B marketing, and have a highly-skilled team who understand the intricacies of business-to-business relationships.
Proof of success is a critical factor in your evaluation. Case studies, testimonials, and client reviews provide a solid indication of the agency's track record. Moreover, excellent communication is crucial for a successful partnership. The right agency will provide sound communication channels, taking the time to answer all questions or concerns that may arise.
Understanding the Difference Between B2B and B2C Agencies
A fundamental step in selecting the right B2B marketing agency is understanding the difference between Business to Business (B2B) and Business to Consumer (B2C) marketing. Although there are similarities in the marketing tactics used, the target audiences differ significantly. B2B marketing focuses on professional buyers within another business, such as procurement officers or senior management, making the approach and communication style different from B2C marketing. A B2B agency will have the expertise to effectively reach and engage this audience, while a B2C agency might not.
Identifying Your Business Needs and Goals
Before you can select the right B2B marketing agency, you need to have a clear understanding of your specific business needs and goals. Are you looking to increase your online presence, generate more leads, or enhance your brand reputation? Your goals will guide your choice of agency. For instance, if content marketing is a priority for your business, you'll want an agency that excels in this area, such as Cleartail Marketing.
Once you've evaluated the potential agencies, understood the difference between B2B and B2C marketing, and identified your business needs and goals, you'll be well-equipped to select the right B2B marketing agency for your business.
Remember, the best B2B marketing agency will work alongside you, guiding you each step of the way, taking the time to understand your business, and providing tailored solutions that drive results. Don't settle for anything less!
Cleartail Marketing: A Case Study in B2B Marketing Excellence
As your business navigates the complex world of B2B marketing, one agency stands out as a beacon of results-driven strategies and dedicated customer service: Cleartail Marketing. Established in 2014, Cleartail Marketing has been helping businesses grow faster by implementing custom digital marketing strategies tailored to their unique needs.
Overview of Cleartail Marketing
Cleartail Marketing is not your typical digital marketing agency. Their approach is holistic, ensuring that every touchpoint in your marketing strategy is accounted for. They work with B2B companies that already have a strong customer base and love from their clients. The goal is to amplify that love and turn it into accelerated business growth.
There are two primary ways that Cleartail works with clients. They can either step in as a full-fledged marketing department, taking care of everything from developing a marketing plan to executing daily actions and continually optimizing campaigns. Alternatively, they can work as an extension of an existing marketing department, managing specific campaigns or areas where in-house resources or expertise may be lacking.
Services Offered by Cleartail Marketing
Cleartail Marketing offers a wide array of services that are essential to a robust B2B marketing strategy. Some of these services include:
Search Engine Optimization (SEO): They help businesses get recommended by search engines like Google when potential customers are searching for their products or services.
Pay-Per-Click Advertising (PPC): Cleartail Marketing can place your business in front of ready-to-buy customers searching for your products and services.
Website Design and Development: They have a team of WordPress experts that can deliver a professional and optimized website that clearly articulates your message to potential customers.
Email Marketing: Cleartail helps educate your current and potential customers about your business offerings through consistent email newsletters.
Proven Results and Client Relationships at Cleartail Marketing
Cleartail Marketing prides itself on delivering proven results. Their success stories span various industries and businesses, and their goal is to turn every client into a case study exemplifying their effectiveness. But beyond the successful campaigns and impressive ROI, what truly sets Cleartail Marketing apart is their dedication to building deep relationships with their clients.
They understand that their clients expect them to be as knowledgeable as an in-house employee would be. They take this expectation seriously, leading to long, successful relationships built on trust, clear communication, and a shared commitment to growing the client's business.
In conclusion, Cleartail Marketing embodies what a top-notch B2B marketing agency should be. They offer comprehensive services, deliver proven results, and build meaningful relationships with their clients. By working with a B2B marketing agency like Cleartail, you're not just hiring a service provider – you're gaining a partner dedicated to your business's growth.
Frequently Asked Questions About B2B Marketing Agencies
As we navigate the labyrinth of B2B marketing, it's natural to encounter questions. To help you on this journey, here are answers to some of the most frequently asked questions about B2B marketing agencies.
What is a B2B marketing agency?
A B2B marketing agency is a team of marketing professionals who specialize in helping businesses market to other businesses. This type of marketing requires a deeper understanding of business needs, industry specifics, and the decision-making process within an organization.
What is the difference between a B2B and B2C agency?
While both B2B and B2C agencies focus on marketing strategies, the target audience distinguishes them. A B2B agency caters to businesses, often dealing with multiple stakeholders and a longer sales cycle. Conversely, a B2C agency targets individual consumers, focusing on immediate needs and personal desires. The marketing strategies and communication approaches vary significantly between these two types of agencies.
What are the best B2B marketing agencies?
The "best" B2B marketing agency depends on your business's specific needs and goals. However, some of the top-ranking agencies include Bright, Tilt Metrics, Acceleration Partners, Straight North, Expandi Group, and the MX Group. These agencies have demonstrated expertise in B2B marketing, providing proven results for their clients.
Do B2B marketing agencies provide SEO services?
Yes, many B2B marketing agencies offer Search Engine Optimization (SEO) services. SEO is a crucial digital marketing strategy that enhances your business's online visibility. It involves optimizing your website and content to rank higher in search engine results, driving more organic traffic to your site.
How to improve Search Engine Optimization?
Improving SEO involves several steps. First, optimize your website according to Google's guidelines, ensuring it's easily crawlable and indexable. Then, create high-quality, relevant content that demonstrates your industry knowledge. Finally, earn backlinks from reputable websites to boost your site's credibility. A top-notch B2B marketing agency can guide you through this process, enhancing your online presence and reach.
Do I need different SEO strategies for Google, Bing, Yahoo, or other search engines?
While Google dominates the search engine market, it's beneficial to optimize for other search engines like Bing and Yahoo. However, the majority of SEO best practices apply across all search engines. B2B marketing agencies can help you develop a comprehensive SEO strategy that caters to different search engines.
Remember, the right B2B marketing agency will not only answer these questions but also provide tailored solutions that propel your business forward. So, don't hesitate to ask these questions when choosing an agency to partner with.
Conclusion: Unleashing the Power of a Top-Notch B2B Marketing Agency
After navigating the intricate labyrinth of B2B marketing, you've now unlocked the door to a world of potential. Harnessing the power of a top-notch B2B marketing agency can revolutionize your approach and supercharge your business growth. It's not just about picking any agency; it's about choosing the right one that understands your business needs, speaks your language, and most importantly, delivers results.
A prime example of such an agency is Cleartail Marketing, a powerhouse in the B2B marketing arena. They don't just offer services – they deliver solutions. From robust SEO strategies to targeted email marketing, they provide a holistic approach that propels your business to new heights. Their proven track record, backed by tangible success stories and a growing list of satisfied clients, is a testament to their expertise and commitment.
The best B2B marketing agency for your business is one that doesn't just understand your goals but is also passionate about achieving them. They will go above and beyond to ensure that your business is not just visible online but also a formidable player in your industry.
Remember, marketing to other businesses is not a numbers game, but a strategic endeavor. It's about quality over quantity, delivering value, and building strong, long-term relationships. In the digital arena, where the competition is fierce and the stakes are high, having a top-notch B2B marketing agency by your side can make all the difference.
So, are you ready to revolutionize your B2B marketing strategy? It's time to unleash the power of a top-notch B2B marketing agency and set your business on a path to unparalleled success.