Introduction: The Importance of Digital Marketing in B2B Manufacturing
In the fast-paced world of business-to-business (B2B) manufacturing, standing out from the crowd is no easy feat. With the rise of digital natives now making up almost half of all B2B buyers, traditional marketing strategies are rapidly losing their effectiveness. As a result, B2B manufacturers are feeling the pressure to pivot their strategies towards digital marketing to remain competitive. The battle for visibility has moved online, and the companies that fail to adapt risk becoming invisible to their potential customers.
The stakes are high, especially when you consider that a whopping 90% of B2B buyers now prefer a self-guided sales journey. The demand for personalized content and brand experiences is growing, and customers are expecting more from their manufacturing partners than ever before. B2B manufacturers need to rise to these challenges and meet their customers where they are: online.
This is where a reliable and experienced B2B manufacturing digital marketing company, like Cleartail Marketing, comes in. With a deep understanding of your customers and a comprehensive approach that gets results, Cleartail Marketing can help your B2B manufacturing business navigate the complex landscape of digital marketing, and turn these challenges into opportunities for growth.
So, if you're a small to medium-sized business owner struggling with generating organic traffic to your website, reaching your target audience, and effectively utilizing digital marketing strategies, keep reading. This article will shed light on the importance of digital marketing in B2B manufacturing and how Cleartail Marketing can help boost your online presence and increase your sales.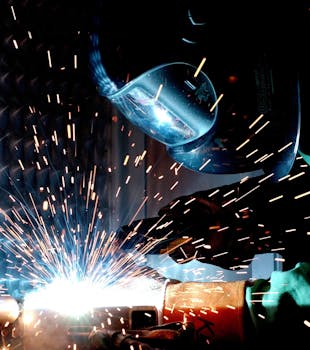 Understanding B2B Manufacturing Digital Marketing
B2B manufacturing digital marketing is a complex realm, encompassing a wide range of strategies and tactics. Let's decode this labyrinth by understanding its key components.
What is a B2B Digital Marketing Agency?
Think of a B2B digital marketing agency as a powerhouse of solutions designed to enhance your online presence and drive your sales. This powerhouse harnesses the power of digital channels, such as email marketing, social media, and search engines to connect you with other businesses in need of your products or services. It's not just about selling; it's about creating meaningful relationships, establishing trust, and providing value to your business clients.
For example, Cleartail Marketing, a leading B2B manufacturing digital marketing company, offers a suite of services including SEO, pay-per-click advertising, website design and development, email marketing, marketing automation, and reputation management to help businesses achieve their marketing goals.
How B2B Marketing Differs from B2C Marketing
B2B marketing is a different beast than its B2C counterpart. While B2C marketing targets individual consumers, B2B marketing is all about one business selling its products or services to another business. The aim here is not just to sell, but to form strategic partnerships with other businesses which can resell or reuse the offerings in their own products or services, or to improve their business operations. This requires a more strategic approach, focusing on long-term relationships and solutions that can address business-specific challenges.
The Role of Industrial Marketing in B2B
Industrial marketing, also known as business-to-business marketing, is the secret sauce in the B2B manufacturing sector. This specialized form of marketing involves selling goods and services from one business to another. Unlike consumer marketing, industrial marketing focuses on raw materials or products that are used in the production of goods or services.
For instance, a steel manufacturer marketing its products to car manufacturers is an example of industrial marketing. The end goal here is not only to drive sales but also to form strategic partnerships that lead to a win-win situation for both parties.
Understanding these key facets of B2B manufacturing digital marketing is the first step towards devising a successful digital marketing strategy. In the next sections, we will delve deeper into the unique challenges of marketing in the manufacturing industry and how a leading B2B manufacturing digital marketing company like Cleartail Marketing can help overcome these challenges.
The Unique Challenges of Marketing in the Manufacturing Industry
In a world where digital marketing is the norm, the manufacturing industry faces unique challenges. Traditional marketing techniques are no longer effective, and the industry needs to adapt to the changing times to stay competitive. The shift in purchasing behaviors of younger, tech-savvy buyers, the need for transparent relationships and authentic brand connections, and the importance of a compelling narrative and market research are some of the key challenges faced by the industry.
The Shift in Purchasing Behaviors of Younger, Tech-Savvy Buyers
Gone are the days when tradeshow lead generation, cold calling sales, and networking/relationship selling were effective. Today's younger, tech-savvy buyers start their purchasing journey with internet research, which builds immunity to traditional marketing tactics. They prefer a more direct approach that offers value and solutions, not just sales-speak. The shift to eCommerce, for instance, allows them to fully research and compare offerings in an online store-like environment. However, this also means that manufacturing companies need to invest in building eCommerce functionality that is user-friendly and informative, while still retaining traditional sales processes for complex products and solutions.
The Need for Transparent Relationships and Authentic Brand Connections
In the age of digital marketing, customers no longer want to be sold to; they want to form authentic connections with brands. This "human connection" marketing requires a shift in mindset from focusing solely on product benefits to showcasing how your brand impacts people's lives. For instance, engaging with existing customers through email, content marketing, and other digital marketing tactics can help to build brand loyalty and trust, ensuring your brand's place as an indispensable partner for their own business needs.
The Importance of a Compelling Narrative and Market Research
Lastly, in the crowded marketplace, having a compelling narrative about your brand is critical to stand out. This narrative should go beyond the product benefits and speak to how your product impacts people. For this, in-depth market research and an intimate understanding of your specific audience is crucial. It's not just about picking a random "save the world" mission and attaching it to your product. Rather, your narrative should be rooted in the reality of your audience's needs and desires.
These challenges highlight the need for a strategic approach in B2B manufacturing digital marketing. More than just tactics, success in this field requires a deep understanding of your customers and a comprehensive approach that delivers results. In the next section, we'll explore how Cleartail Marketing, a leading B2B manufacturing digital marketing company, addresses these challenges and helps manufacturers overcome them.
In the ever-evolving landscape of digital marketing, it's easy for B2B manufacturers to feel overwhelmed. But fret not, Cleartail Marketing is here to help you navigate through these challenges with a proven, results-driven approach.
Cleartail Marketing: A Leading B2B Manufacturing Digital Marketing Company
Cleartail Marketing is a digital marketing agency with a focus on B2B marketing, especially within the manufacturing sector. Established in 2014, Cleartail has built a reputation for creating holistic marketing strategies that account for every touchpoint to help grow businesses. Whether you're a B2B manufacturer looking for a Fractional Chief Marketing Officer or need an extension to your existing marketing department, Cleartail Marketing is equipped to meet your needs.
The Range of Services Offered by Cleartail Marketing
The company offers a wide range of services designed to drive growth and innovation in your manufacturing business. These services include Search Engine Optimization (SEO), Pay-Per-Click Advertising (PPC), Website Design and Development, Email Marketing, and Marketing Automation. Cleartail also specializes in Reputation Management, ensuring that your brand's reputation helps to build customer trust and loyalty.
Additionally, Cleartail Marketing understands the importance of retaining existing customers and thus provides services such as email and content marketing to keep your brand relevant and indispensable to your clients. Expertise in technical integrations further allows Cleartail to ensure your CRM system and other important tools are working seamlessly together to deliver actionable insights for informed decision making.
Cleartail Marketing's Unique Selling Proposition
What sets Cleartail Marketing apart is their deep understanding of their clients' needs and their commitment to delivering custom-tailored solutions. They understand that digital marketing is not a one-size-fits-all approach, and they take the time to conduct thorough discovery and research into your brand, your goals, your customers, and your competitors. This in-depth knowledge allows them to create highly effective digital marketing strategies.
Moreover, Cleartail Marketing is not just about generating more leads; they're about nurturing these leads throughout the sales cycle. They use advanced SEO strategies to outrank your competition and capture early- and mid-stage prospects. They also offer eCommerce functionality to drive sales, automate marketing activities to increase ROI, and build brand loyalty, equity, and trust.
In a nutshell, Cleartail Marketing's unique selling proposition is their comprehensive and personalized approach to digital marketing, their commitment to staying on top of ever-changing SEO and PPC best practices, and their dedication to supporting the growth and innovation of your manufacturing business.
With Cleartail Marketing, you're not just hiring a marketing agency; you're gaining a partner who is invested in your success.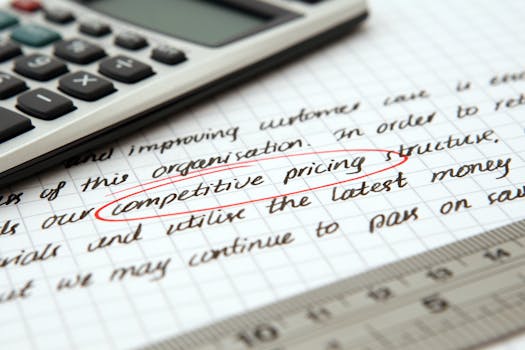 Case Studies: Successful B2B Manufacturing Marketing Campaigns by Cleartail Marketing
As the saying goes, "the proof of the pudding is in the eating." So, let's dive into some real-world examples of how Cleartail Marketing has helped B2B manufacturing companies thrive in the digital landscape.
Case Study 1: Boosting Visibility and Sales through SEO and PPC
In the digital jungle, visibility is key. Cleartail Marketing has a track record of helping manufacturing companies climb to the top of the search engine results page (SERP) for high-value keywords. For instance, they've applied innovative SEO strategies that not only increased organic website traffic but also resulted in a dramatic surge in quote requests through the client's website.
But Cleartail doesn't stop at SEO. Their PPC specialists maximize return on investment for clients, resulting in a significant decrease in cost-per-lead in PPC campaigns. This combination of SEO and PPC strategies ensures your brand gets seen by the right people at the right time, driving more clicks, conversions, and sales.
Case Study 2: Building Strong Client Relationships through Social Media Management
In today's interconnected world, social media is a powerful tool for fostering relationships with existing customers and attracting new ones. Cleartail Marketing understands this and leverages social media platforms to engage audiences, boost brand awareness, and drive sales.
For one client, Cleartail's social media strategies resulted in a substantial increase in eCommerce sales year-over-year. Despite the complexity of the client's products and sales processes, Cleartail was able to create an engaging online presence that resonated with the target audience and drove conversions. This case demonstrates Cleartail's ability to navigate the complexity of B2B manufacturing and deliver tangible results.
Case Study 3: Enhancing Brand Reputation through Reputation Management
Trust and reputation are critical in B2B manufacturing. Cleartail Marketing helps clients not only build but also maintain a strong brand reputation in their niche. They do this by integrating reputation management into their comprehensive approach to digital marketing.
By focusing on key validation points like metrics and testimonials, Cleartail ensures that your brand's reputation remains strong and consistent across all digital channels. This strategy has proven successful, with one client experiencing a significant increase in customer trust and brand equity.
In conclusion, these case studies showcase the breadth and depth of Cleartail Marketing's expertise in B2B manufacturing digital marketing. Whether you need to boost your brand visibility, foster strong client relationships, or enhance your brand reputation, Cleartail Marketing has the knowledge, skills, and experience to deliver results.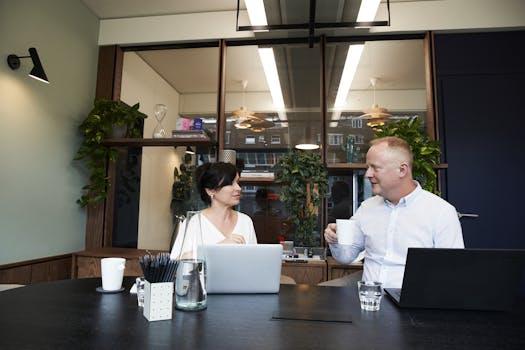 How to Choose the Right B2B Manufacturing Digital Marketing Company
Navigating the digital marketing landscape can be overwhelming, especially when it comes to choosing the right agency to partner with. Here are some factors to consider when choosing a B2B manufacturing digital marketing company.
Factors to Consider When Choosing a B2B Manufacturing Digital Marketing Company
Expertise in the Manufacturing Industry: The most effective digital marketing agency will have a deep understanding of your industry. They should have experience working with B2B manufacturers and a proven track record of success.
Comprehensive Range of Services: A top-tier agency will offer a wide range of services, from SEO and PPC management to content marketing and reputation management. They should be able to provide a holistic digital marketing strategy that addresses your unique needs and goals.
Integration with Existing Systems: The agency should be able to integrate their marketing efforts with your existing CRM and business intelligence tools for seamless data management and analytics.
Outcome-Oriented Approach: Look for an agency that focuses on results, using key performance indicators (KPIs) to measure success and adjust tactics as necessary.
Budget and Return on Investment: Consider your budget and the potential return on investment. The right agency will be able to work within your budget to deliver measurable results that drive revenue growth.
Why Cleartail Marketing is the Preferred Choice for B2B Manufacturers
When it comes to B2B manufacturing digital marketing, Cleartail Marketing stands out as a preferred choice. They understand the unique challenges of the manufacturing industry, ranging from the shift in purchasing behaviors of younger, tech-savvy buyers to the need for transparent relationships and authentic brand connections.
Cleartail Marketing offers a comprehensive suite of services, including SEO, PPC advertising, website design and development, email marketing, marketing automation, and reputation management. They take a data-driven approach, using KPIs to measure success and adjust tactics for optimal results.
Moreover, they offer integration with existing CRM systems for seamless data management and tracking. Their marketing automation tools can increase efficiency, improve campaign management, and optimize ROI. Whether you are looking to increase online leads, drive sales through eCommerce, or build brand loyalty, Cleartail Marketing has the expertise to deliver results.
In summary, choosing the right B2B manufacturing digital marketing company requires careful consideration of the agency's industry expertise, range of services, integration capabilities, outcome-oriented approach, and cost-effectiveness. With its proven track record and comprehensive approach, Cleartail Marketing is an excellent choice for B2B manufacturers looking to boost their digital marketing success.
Conclusion: Boost Your B2B Manufacturing Success with Cleartail Marketing
In a world where digital natives make up half of the decision-makers in manufacturing solutions, harnessing the power of online marketing is not just a choice, but a necessity. The world of B2B manufacturing is particularly complex, with unique challenges that require a specialized approach. Traditional marketing techniques such as cold calling, trade shows, and networking no longer yield the desired results. The new generation of buyers demands a more authentic, transparent relationship with brands.
In this context, Cleartail Marketing emerges as a leading B2B manufacturing digital marketing company, equipped with the expertise and tools to navigate the complexities of this industry. With a deep understanding of the shifting dynamics of B2B marketing, Cleartail focuses on building trust, transitioning to eCommerce, retaining existing customers, simplifying technical integrations, and supporting growth and innovation.
Whether you need assistance with SEO, PPC, website design and development, email marketing, marketing automation, or reputation management, Cleartail offers comprehensive services tailored to your needs. Their unique selling proposition lies in their ability to deliver tangible results and drive ROI, as evidenced by their successful case studies. From boosting visibility and sales through strategic SEO and PPC campaigns to building strong client relationships through effective social media management, Cleartail has proven its mettle time and again.
Choosing the right B2B manufacturing digital marketing company can make the difference between stagnation and success. With Cleartail Marketing, you get a partner that understands your buyers, your market, and the unique challenges of your industry. With their help, you can outshine your competition, attract and retain customers, and ultimately, boost your B2B manufacturing success.
In the end, the digital landscape is constantly evolving. What worked yesterday may not work tomorrow. But with a partner like Cleartail Marketing, you can rest assured that your digital marketing strategies will always be up-to-date, effective, and aligned with your business goals. Boost your B2B manufacturing success with Cleartail Marketing today!