Introduction: The Importance of Web Design for Manufacturing Companies
In the world of industry and manufacturing, your digital presence is no longer just an optional add-on; it's an essential component of your business strategy. The design of your website plays a pivotal role in your digital marketing efforts. It's the cornerstone that helps you get in front of potential customers like buyers, engineers, and MROs. With a professionally designed, custom-built website, you can convert more visitors into B2B customers, drive measurable results, and ultimately unleash your manufacturing potential.
A few years ago, a typical manufacturing website design would feature a few pages with pictures of the machines or the factory floor and a phone number for quote requests. However, in today's competitive online marketing environment, your site visitors expect more from your web design. They will be making judgments about the credibility and trustworthiness of your company based on their first impressions of your web design. Hence, qualities like eye-catching imagery, user-friendly design, and digital marketing calls-to-action that make it easy for your customers to reach you matter more than ever.
Moreover, in the manufacturing industry, a one-size-fits-all generic template won't cut it. You need a custom industrial and manufacturing website that matches your identity, values, and unique position in the market. This is where a web design agency that specializes in manufacturing companies, like Cleartail Marketing, comes into play. They have the expertise and resources to deliver an optimized website that follows the most up-to-date best practices and can also be recommended by search engines when potential customers are searching for your products or services.
In the following sections, we will delve deeper into what a web design agency can do for manufacturing companies, how to choose the best agency for your business, and how Cleartail Marketing can help unleash your manufacturing potential. Stay tuned, and let's dive into the importance of web design for manufacturing companies.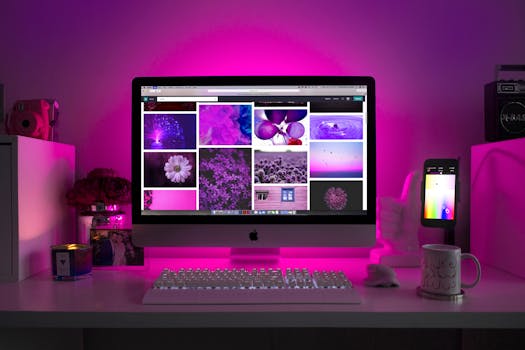 What Does a Web Design Agency Do for Manufacturing Companies?
Unleashing the power of the web can be the golden ticket to manufacturing success. But what does a web design agency actually do for manufacturing companies? In simple terms, a web design agency like Cleartail Marketing specializes in creating and designing websites that not only look visually appealing but also function optimally. They harness the power of WordPress, the most popular content management system globally, to deliver user-friendly, SEO-optimized websites.
Specialized Services Offered by Web Design Agencies
Web design agencies offer a multitude of specialized services, tailored to meet the unique needs of your manufacturing business. From designing the initial layouts to programming the test site, agencies take care of every step of the web development process.
They begin by designing drafts of the home page based on your inputs and preferences. Once approved, they move on to the sub-pages, ensuring consistency and seamless navigation throughout the site. The finalized design is then developed into a fully functional WordPress website, hosted on a test URL for your review.
But their job doesn't end with the launch of your website. A dedicated web design agency will continue to provide ongoing support, updating and optimizing the website as your products and services evolve.
The Role of Automation in Manufacturing Web Design
In today's digital age, automation is key to efficiency and productivity. This is true not just for your manufacturing operations, but also for your website. Agencies integrate marketing automation tools into your website, enabling identification of website visitors, automation of email and chatbot communication, and lead segmentation based on digital behavior.
Moreover, they leverage automation to ensure your website is SEO-friendly. This means optimizing images, adding metadata, and inserting target keywords, all of which contribute to your website's visibility on search engines.
In essence, a web design agency brings together design, development, and digital marketing to create a website that truly reflects your manufacturing business's identity and values. As a result, you're able to reach more potential customers and drive measurable results. It's all about enhancing your online presence and setting the stage for business growth. And that's exactly what web design agencies aim to achieve.
How to Choose the Best Web Design Agency for Your Manufacturing Business
Searching for the right web design agency can be like looking for a needle in a haystack. But fear not, we've got a roadmap to guide you through this daunting task. It's vital to find a manufacturing web design agency that understands your needs, industry, and objectives to create a website that's a perfect fit for your business.
Researching Potential Agencies
First, start by investigating potential agencies. An agency may look great on the surface, but it's essential to dive deeper to understand their expertise and commitment to their clients. Look for testimonials, case studies, and reviews to gauge the clients' satisfaction with their services.
Evaluating the Agency's Own Website and Portfolio
Next, take a good look at the agency's own website. Is it well designed, easy to navigate, and does it load quickly? These are telltale signs of their design and development skills. Additionally, check out their portfolio. This can provide an insight into the variety of projects they've worked on, their creativity, and their ability to tailor designs to specific industries or requirements.
Identifying Your Website Must-Haves
Now, time for some introspection. Identify what your website absolutely needs to have. This could be a robust product catalog, a user-friendly e-commerce platform, or even specific design elements that align with your brand image. Having a clear understanding of your must-haves can help you communicate better with the agency and ensure that the final product aligns with your vision.
Understanding Your Timeline and Budget
Before you approach an agency, have a clear understanding of your timeline and budget. Knowing when you need your website to be live can help the agency plan their resources accordingly. Moreover, having a defined budget ensures there are no unpleasant surprises once the project gets underway.
Making the Initial Contact and Setting Up a Meeting
Finally, reach out to the agency. Discuss your needs, timeline, and budget, and see how they respond. This initial conversation can give you a better idea of their work ethos, their understanding of your project, and whether they're the right fit for your business.
Choosing the right web design agency for your manufacturing business is crucial for creating a website that not only looks good but also drives results. So take your time, do your research, and make an informed decision. Remember, your website is an investment in your business's future.
The Profitability of a Web Design Agency in the Manufacturing Sector
As we navigate through the digital landscape, one thing becomes increasingly clear: the demand for expert web design in the manufacturing sector is on the rise. The role of a web design agency in this industry is not just about creating aesthetically pleasing layouts; it's about designing a digital platform that can effectively showcase a manufacturing company's services, attract the right audience, and ultimately drive business growth.
The Growing Demand for Web Design in Manufacturing
The manufacturing sector is evolving, and having a strong online presence is no longer optional—it's a necessity. As more and more manufacturing companies realize the vast potential of digital marketing, they're turning to professional web design agencies to help them create websites that reflect their brand, showcase their products or services, and attract potential customers.
In fact, the growth rate for web designer employment is forecast to reach 23% in 2031, much faster than other occupations. This makes web design one of the most profitable and highly demanded technical jobs, especially within the manufacturing sector. Manufacturing companies are recognizing the value of a well-designed website in reaching their target audience and are investing in web design services to ensure they stay competitive.
The Potential for Profitability and Business Growth
Web design agencies specializing in the manufacturing sector stand to benefit significantly from this growing demand. Not only do these agencies have the potential for substantial profitability, but they also have enormous scope for business growth.
Manufacturing companies need websites that are not just visually engaging but also SEO optimized, responsive, and user-friendly. They need sites that are designed with their specific audience in mind, with features and capabilities tailored to the manufacturing industry. A web design agency that can deliver on these fronts can expect a steady stream of clients and a significant return on investment.
Moreover, once a web design agency helps a manufacturing company achieve a top position for valuable keywords, the potential for business growth is massive. As Cleartail Marketing's client, Bridgesaw.com, experienced, strategic SEO can lead to exponential growth—up to 278% within just 12 months.
In conclusion, the profitability of a web design agency in the manufacturing sector is undeniable. With a growing demand for specialized web design services and the potential for significant business growth, it's an industry ripe with opportunity. Whether you're a freelance web designer considering expanding your services or a manufacturing company looking to enhance your online presence, the future of web design in manufacturing looks bright.
Setting Up a Successful Web Design Agency for Manufacturing Businesses
If you're inspired by the bright future of web design in the manufacturing industry and want to establish your own agency, here's a step-by-step guide to setting up a successful web design agency for manufacturing businesses.
Creating an Effective Work Environment
First things first, you need to create an effective work environment. A workspace that fosters creativity and productivity is crucial. It could be a home office, a coworking space, or a traditional office setup, depending on your needs and resources. Ensure your workspace is equipped with reliable technology and necessary tools for web design and development.
Building a Supportive Team
Next, build a supportive team. As a web design agency, you need professionals with different skill sets like web designers, developers, SEO experts, and content writers. Building a team that complements each other's skills can help deliver stellar results for your clients.
Deciding on Products, Services, and Pricing Models
The next step is to decide on the products, services, and pricing model your agency will offer. Align your services with the needs of manufacturing companies. It could include website design and development, SEO, email marketing, PPC advertising, marketing automation, and reputation management. Ensure your pricing model reflects the value you provide while remaining competitive in the market.
Naming Your Web Design Company and Writing a Business Plan
Choose a unique and catchy name for your web design company that resonates with your target audience. Once you've named your company, write a comprehensive business plan. It should outline your business objectives, target market, marketing strategy, financial projections, and other key details.
Addressing Legal and Administrative Requirements
Before you launch, address all legal and administrative requirements. Register your business, obtain necessary licenses and permits, set up a business bank account, and consider getting insurance. It's also crucial to understand your tax obligations.
Creating Proposals and Contract Templates
Finally, create effective proposals and contract templates. A well-crafted proposal can help you win clients, while a comprehensive contract protects both you and your client's interests. Include details like the scope of the project, deliverables, timeline, pricing, payment terms, and other essential terms and conditions.
Setting up a successful web design agency for manufacturing businesses involves detailed planning and execution. But with the right approach and resources, you can build an agency that delivers top-notch web design solutions for manufacturing companies, helping them unleash their full online potential.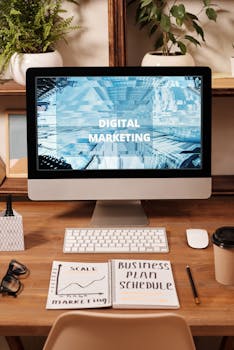 Key Elements of Successful Manufacturing Website Design
Creating a successful website for a manufacturing company is more than just a simple display of products. It's about showcasing your unique strengths, offering value-added services, and providing a seamless user experience. Don't worry! We've got you covered. Here are the key elements to consider when designing your manufacturing website.
Clean, Engaging, and Organized Design
First impressions matter. Your website should have a clean, professional, and organized design that immediately draws in the visitor. Utilize white space for a clean look and make sure your navigation is intuitive. The goal is to make it as easy as possible for visitors to find the information they need.
Highlighting Important Business Details
Your website should make it clear why you're the right choice for a potential customer's manufacturing project. Highlight the unique aspects of your business, such as your ISO certifications, fair trade materials, or recognition as an eco-friendly business. Don't assume your customers know – spell out your special qualifications.
Showcasing Additional Services and Capabilities
Most manufacturers do more than just build things. If you have design departments, cost improvement specialists, or logistics experts on staff, make sure these are mentioned on your website. Show your potential customers how you can add value beyond the manufacturing process.
Making Key Distinctions and Certifications Clear
Certain companies require manufacturers to adhere to stricter standards for legal reasons or better PR quality assurances. If you meet these requirements, highlight them prominently on your website. It's about showing potential customers that you adhere to the same standards as your competitors, or even exceed them.
Combining Visuals and Content to Tell a Story
Your website should tell a story about your company's commitment to quality, reliability, and competitive pricing. Use visuals and content together to create this narrative. Show off your latest technology, committed workers, or busy machines with high-quality images. But remember, visuals alone aren't enough – back them up with solid facts, compelling narratives, and impactful testimonials.
Outlining the Quoting and Logistics Process Clearly
The quoting and logistics process can often be complex in the manufacturing industry. Make it simple for your customers by outlining your processes clearly on your website. This increases trust and transparency, further enhancing your reputation as a reliable manufacturing partner.
Incorporating these key elements into your manufacturing website design will make it more appealing and effective, attracting more potential customers and helping to grow your business. Understanding these elements is just the first step, though. Partnering with an experienced web design agency like Cleartail Marketing can ensure these elements are implemented properly, setting you up for online success.
How Cleartail Marketing Can Help Unleash Your Manufacturing Potential
Are you looking to strike a prolific online presence in the manufacturing sector? The right web design agency can make the difference between a robust digital footprint and being lost in the crowd. Cleartail Marketing is uniquely positioned to help you navigate this complex terrain and unleash your manufacturing potential.
Overview of Cleartail Marketing's Services
Cleartail Marketing is a digital marketing agency that specializes in designing holistic B2B marketing strategies. They offer a comprehensive suite of services, which includes Search Engine Optimization (SEO), Pay-Per-Click Advertising (PPC), Website Design and Development, Email Marketing, and Marketing Automation. With a focus on driving growth, their approach ensures that every touchpoint is accounted for, giving your business the competitive edge it needs in today's digital landscape.
This agency can become your full marketing department, taking care of everything from developing a marketing plan to executing daily actions and continually optimizing every campaign. Alternatively, they can extend your existing marketing department, providing support for campaigns that require specialized resources or expertise.
Cleartail Marketing's Unique Selling Proposition
What sets Cleartail Marketing apart is their ability to tailor their services to the specific needs of your manufacturing business. They understand that no two businesses are the same, and they strive to create customized solutions that align with your unique goals and objectives.
Their expert team is well-versed in the intricacies of the manufacturing sector, with a deep understanding of the customer journey and the specific challenges faced by manufacturing businesses. By leveraging this industry knowledge, they can devise effective strategies that resonate with your target audience and drive meaningful results.
How Cleartail Marketing Can Increase Your Sales and Profitability
Cleartail Marketing employs a results-driven approach to digital marketing. They understand the vital role that a well-designed website plays in converting visitors into customers. By focusing on creating a seamless user experience, they help to foster engagement and stimulate customer action, leading to increased sales opportunities.
Moreover, they understand the importance of SEO in attracting organic traffic to your website. By optimizing your website for search engines, they help improve your online visibility, thereby attracting a more extensive and more targeted audience.
In the realm of PPC, Cleartail Marketing creates highly targeted ad campaigns that maximize your ROI, driving quality leads to your website. Their email marketing strategies help to nurture these leads, turning potential customers into loyal patrons.
In short, Cleartail Marketing has the expertise and the tools to help you unleash your manufacturing potential, driving growth and bolstering profitability. With their customer-centric approach, they ensure that your digital marketing strategy aligns with your business objectives, delivering measurable results and driving your business forward.
Conclusion: The Power of Effective Web Design in Manufacturing
As the digital landscape continues to evolve, so does the importance of having an effective, well-designed, and user-friendly website for your manufacturing business. A professionally designed website is not just a digital storefront for your business, it's a cornerstone of your digital marketing efforts, helping you capture leads, convert visitors to customers, and drive your business growth.
Partnering with a professional web design agency like Cleartail Marketing can help you successfully navigate the complexities of website design and development. With their expertise in web design, they understand the unique challenges and opportunities that come with serving the manufacturing industry. They offer comprehensive solutions, from search engine optimization and lead generation to custom website design and effective digital marketing strategies.
What sets Cleartail Marketing apart is their customer-centric approach. They take the time to understand your business, your goals, and your market, and then use that understanding to create a website that is designed to meet your specific needs. This approach, combined with their vast experience and industry knowledge, allows them to deliver websites that not only look great but also perform well, optimizing your online presence and ensuring your website becomes a powerful sales tool for your business.
Moreover, Cleartail Marketing goes beyond just designing and developing your website. They provide ongoing support and guidance, ensuring your website continues to deliver results long after it's launched. They can help you with updating your content, improving your site's SEO, and making sure your website stays up-to-date with the latest web design trends and technologies.
In conclusion, the power of effective web design in manufacturing cannot be underestimated. It can elevate your online presence, increase your website traffic, enhance your brand credibility, and ultimately drive business growth. By choosing a professional web design agency like Cleartail Marketing, you can ensure that you are unleashing the full potential of your manufacturing business in today's digital age.