There's no denying that the world of business-to-business (B2B) marketing has vastly evolved in recent years. It's become more complex, more competitive, and more demanding. This is especially true in the realm of industrial marketing, where manufacturers and businesses alike are constantly striving to differentiate themselves in a crowded market. Hence, the importance of B2B industrial marketing cannot be overstated.
When done right, B2B industrial marketing is a potent tool that can skyrocket your business's growth and profitability. It not only helps in positioning your brand in the market but also in reaching and engaging with your target audience––those key decision-makers in the industries you serve. However, achieving success in B2B industrial marketing is no easy feat. It requires a deep understanding of the industrial market, a well-crafted marketing strategy, and a consistent, targeted approach. But fret not. This is where a B2B industrial marketing agency like Cleartail Marketing comes into the picture.
As a leading B2B industrial marketing agency, Cleartail Marketing is equipped with an arsenal of effective marketing strategies, tools, and expertise to help you conquer the industrial marketing landscape. This article will delve deeper into the world of B2B industrial marketing, the role of a B2B industrial marketing agency, and how partnering with Cleartail Marketing can give your B2B industrial marketing efforts a major boost. So, if you're looking to amplify your visibility, attract more leads, and drive revenue, stay tuned!
Understanding B2B Industrial Marketing
In the bustling marketplace of the digital age, understanding the nuances of B2B industrial marketing is crucial for businesses to thrive. This section aims to provide you with a comprehensive understanding of B2B marketing and its importance in the industrial sector.
What Does a B2B Marketing Agency Do?
A B2B marketing agency focuses on enhancing the visibility and value of businesses in the marketplace. They create and execute marketing strategies tailored to meet the unique needs of businesses that sell products or services to other businesses. This involves a wide array of activities – from branding and positioning to content development and digital marketing execution. By partnering with a B2B marketing agency, businesses can leverage their expertise to navigate the competitive landscape and reach their target audience more effectively.
What Does an Industrial Market B2B Mean?
Industrial market B2B refers to a business model where a business sells goods or services to another business within the industrial sector. This could range from a manufacturing company selling machinery to a construction company, to a software firm providing solutions to an automotive company. In the industrial market B2B model, the focus is on building long-term relationships and providing high-quality, reliable solutions that meet the specific needs of other businesses in the industrial sector.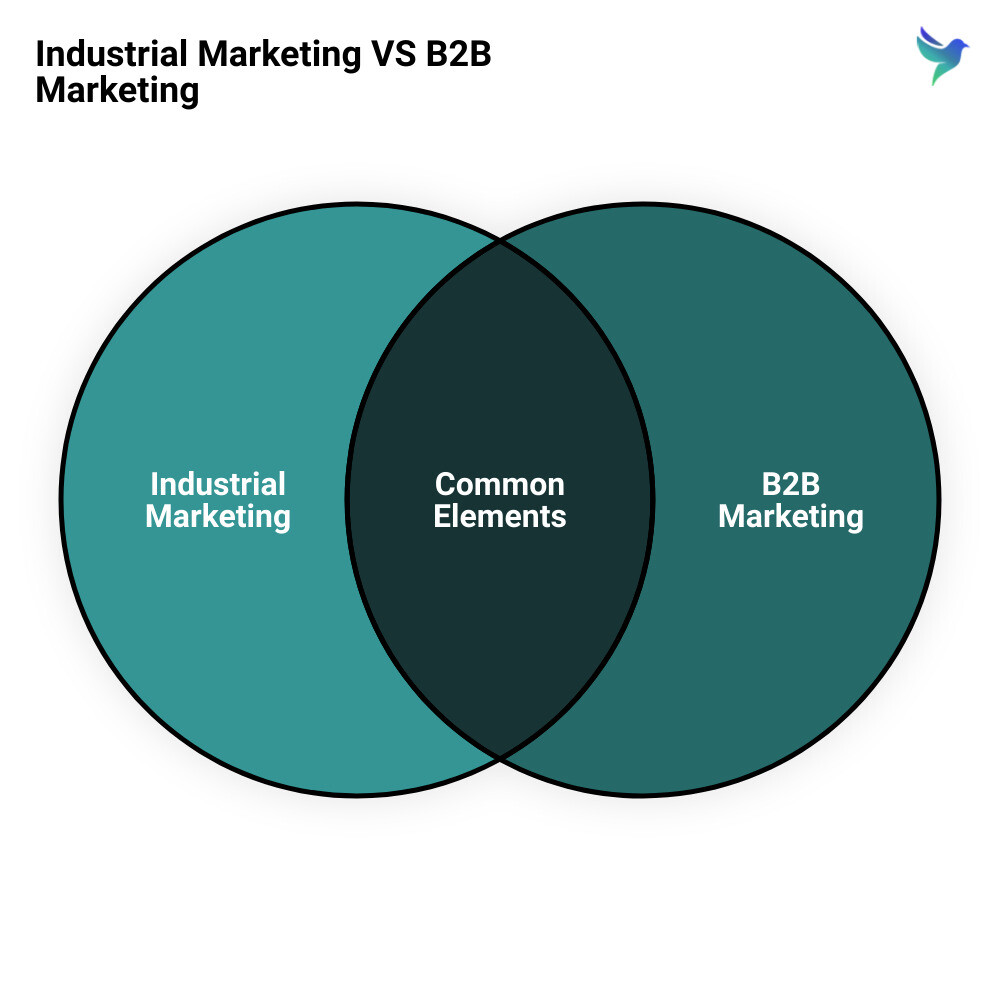 The Difference Between Industrial Marketing and B2B Marketing
While both industrial marketing and B2B marketing involve selling products or services to other businesses, there are subtle differences to note. B2B marketing is a broad term that applies to any business selling to another business, irrespective of the industry. On the other hand, industrial marketing is a subset of B2B marketing, focusing specifically on businesses within the industrial sector such as manufacturing, construction, or energy.
In the context of B2B marketing, the transactions are between businesses, with no individuals purchasing the goods for personal use. This contrasts with B2C (business-to-consumer) marketing, where businesses sell directly to individual consumers.
In summary, understanding the intricacies of B2B industrial marketing is essential for businesses in the industrial sector. By leveraging the expertise of a B2B marketing agency, businesses can navigate this complex landscape and build strategies that resonate with their target audience, ultimately driving growth and success.
The Role of a B2B Industrial Marketing Agency
Taking the leap into the world of B2B industrial marketing can be daunting. However, a B2B industrial marketing agency can make the journey smoother and more successful. The role of such an agency encompasses many facets, from branding and positioning in the industrial market to modernizing and growing companies in the manufacturing sector, all the way through to sales enablement and lead generation for B2B businesses.
Branding and Positioning in the Industrial Market
A B2B industrial marketing agency helps businesses create strong, cohesive brands that effectively communicate their unique value proposition. This involves crafting a compelling narrative about how their product impacts people, rather than merely promoting product benefits, which today's tech-savvy consumers often tune out as pure marketing noise.
The aim is to create a transparent relationship based on a reason to authentically connect to the brand. It's not just about randomly picking a "save the world" mission and attaching it to your product. Effective branding and positioning strategy must be anchored by in-depth market research and an intimate understanding of the specific audience.
Modernizing and Growing Companies in the Manufacturing Sector
In the manufacturing sector, the traditional marketing techniques of tradeshow lead generation, cold calling sales, and networking/relationship selling no longer work effectively with younger, tech-savvy buyers. A B2B industrial marketing agency helps modernize these businesses by leveraging digital marketing to target prospects where they are looking for you.
Moreover, an agency helps in growing the manufacturing companies by implementing advanced marketing strategies such as account-based marketing, analytics, branding, content creation, SEO, social media, and more. These efforts are aimed at increasing visibility, driving traffic, generating leads, and ultimately, improving sales.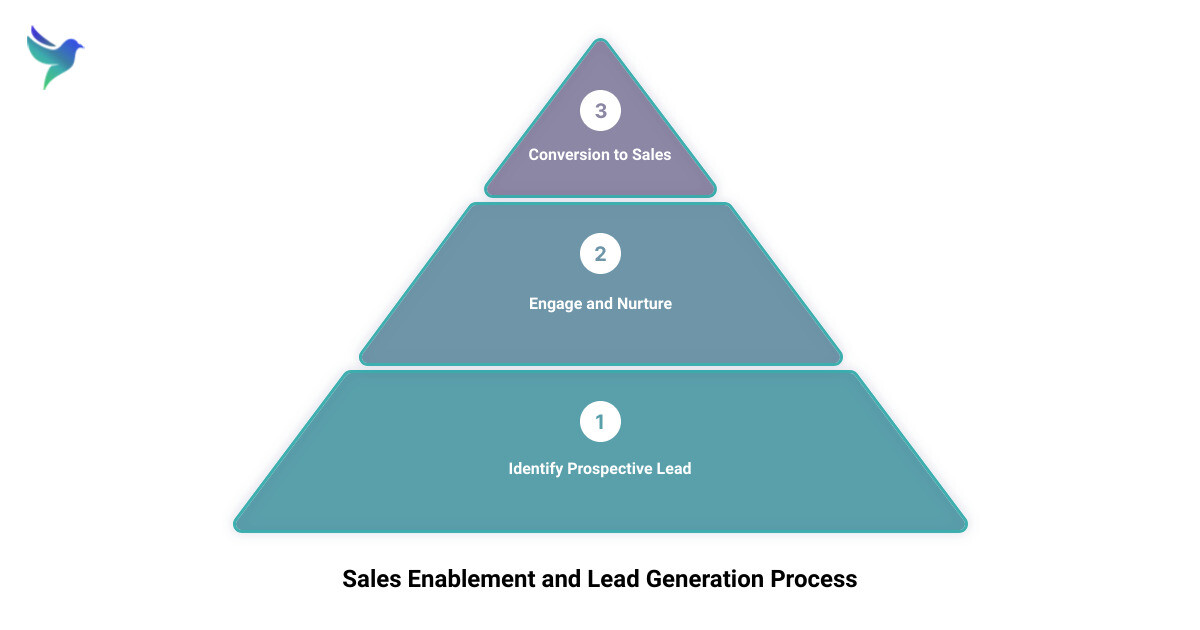 Sales Enablement and Lead Generation for B2B Businesses
Sales enablement and lead generation are crucial for the growth of any B2B business. A B2B industrial marketing agency helps businesses optimize their sales process, aligning sales and marketing efforts to ensure that nothing falls through the cracks.
They also assist in lead generation, using a variety of tactics such as SEO, PPC, and content marketing to attract and engage potential customers. Additionally, an agency can leverage workflow automation to increase efficiency, accuracy, reduce costs, and improve close rates, leading to happier customers and increased sales.
In conclusion, the role of a B2B industrial marketing agency is multifaceted and integral to the success of businesses in the industrial sector. Through effective branding and positioning, modernizing marketing techniques, and optimizing sales and lead generation processes, these agencies provide the necessary support that businesses need to thrive in a competitive market.
Cleartail Marketing: A Leading B2B Industrial Marketing Agency
In the arena of B2B industrial marketing, Cleartail Marketing stands as a beacon of excellence. With a proven track record of successful campaigns and satisfied clients, this agency has established itself as a frontrunner in delivering customized digital marketing strategies for businesses in the industrial sector.
Overview of Cleartail Marketing Services
Cleartail Marketing offers a comprehensive suite of services designed to address the diverse needs of its clientele. From Search Engine Optimization (SEO) to improve your website's visibility on search engines, to Pay-Per-Click advertising (PPC) that puts your business in front of ready-to-buy customers, Cleartail Marketing has got you covered.
More so, they specialize in WordPress Website Design and Development. This service ensures your company not only has a professional online presence but also a website optimized for search engines. Cleartail Marketing's Email Marketing service is another tool they use to keep your current and potential customers informed about your business offerings consistently.
Cleartail Marketing's Unique Selling Proposition
What sets Cleartail Marketing apart is their commitment to their clients. Unlike other agencies, they offer two flexible engagement models: functioning as your Full Marketing Department, or acting as an Extension of Your Existing Marketing Team. This level of adaptability makes them a perfect fit for businesses at different growth stages and with varying internal resources.
Moreover, Cleartail Marketing prides itself on delivering personalized strategies that are rooted in thorough market research and an intimate understanding of your specific audience. They believe in the power of building deep relationships with their clients and are dedicated to meeting all their needs with prompt response times and clear communication.
Cleartail Marketing's Proven Results and Success Stories
Cleartail Marketing's approach has yielded remarkable results for their clients, some of whom have seen sales growth of up to 278% within a year of engagement. Their success is not limited to a single industry. From the founder of Bridgesaw.com to the president of Stanek Tool, businesses across different sectors have attested to the remarkable impact of Cleartail Marketing's strategies on their bottom line.
These success stories are a testament to Cleartail Marketing's ability to deliver on their promises. Their team of experienced professionals is dedicated to making every client an example case study. With Cleartail Marketing, your business isn't just another account; it's a partnership they're invested in for the long haul.
How Cleartail Marketing Can Boost Your B2B Industrial Marketing Efforts
Imagine a world where your marketing efforts are not just part of an unmeasurable, unwieldy process, but a strategic, systematic, and quantifiable approach that yields returns on your investment. Welcome to the world of Cleartail Marketing.
Crafting Resonating Messaging for Key Buying Process Influencers
In the B2B space, the buying process is often complex and involves many decision-makers. Cleartail Marketing understands this dynamic and crafts compelling messaging that resonates with all key players involved in the buying process. By understanding your audience and business, Cleartail Marketing is able to develop communication strategies that effectively speak to your unique value proposition, ensuring your message reaches the right people at the right time.
Launching Content Programs to Attract and Engage Ideal Customers
Content is king, and Cleartail Marketing knows how to wear the crown. With services such as SEO, email marketing, and social media strategy, Cleartail Marketing launches robust content programs that are designed to attract and engage your ideal customers. These campaigns are not only tailored to your specific business needs but also adhere to the latest best practices in digital marketing. This ensures that your business stays competitive and in the minds of your consumers.
Transforming Websites into Audience-Centric Resources
A website is often the first point of contact between a business and its potential customers. Cleartail Marketing recognizes the importance of this interaction and works tirelessly to transform your website into an audience-centric resource. They do this by optimizing your website for search engines, ensuring it is user-friendly, and making it a hub of valuable information for your customers. With Cleartail Marketing's website design and development, your website becomes more than just an online presence; it becomes a tool for engagement and conversion.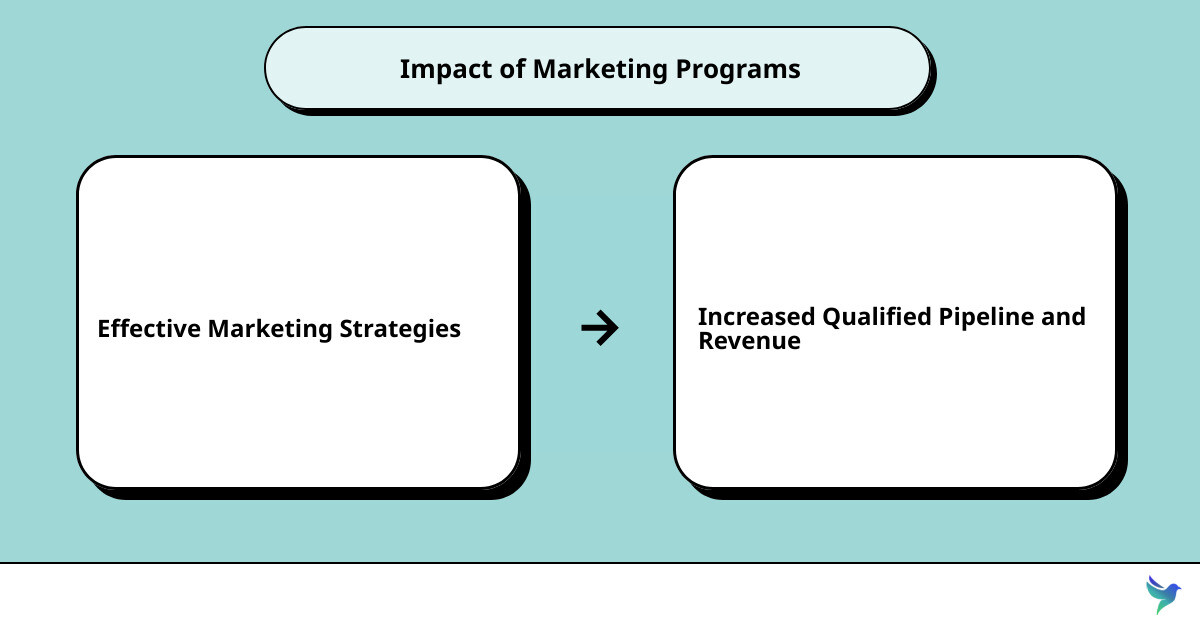 Quantifying the Impact of Marketing Programs in Terms of Qualified Pipeline and Revenue
One of the challenges of marketing is quantifying its impact on the bottom line. Cleartail Marketing overcomes this challenge by implementing systems that track the performance of marketing programs in terms of qualified pipeline and revenue. They leverage analytics and data to provide you with a clear picture of how your marketing efforts are contributing to your business growth. With Cleartail Marketing, you can rest assured that your marketing investment is yielding tangible results.
Cleartail Marketing brings your business to the forefront of your industry by leveraging cutting-edge marketing strategies and technologies. By partnering with them, you empower your business to reach its full marketing potential.
Learning Resources and Engagement Options with Cleartail Marketing
In the dynamic world of B2B industrial marketing, it's vital to stay updated with the latest insights, strategies, and best practices. Cleartail Marketing strives to not only deliver top-tier marketing services but also equip its clients with valuable knowledge and resources to enhance their marketing endeavors.
Free eBook on Building a Marketing Budget
Negotiating the labyrinth of budgeting for your marketing activities can be a daunting task. That's why Cleartail Marketing offers a free eBook on building a rock-solid marketing budget. This resource is designed to guide you through the process of allocating your funds effectively to achieve your marketing objectives. The eBook provides practical tips and strategies that can help you make the most out of your marketing budget, regardless of its size. This free resource is an example of Cleartail Marketing's commitment to empowering their clients with the tools and knowledge they need for success.
Sign Up for Cleartail Marketing's Email Newsletter for Updates and Insights
In addition to their eBook, Cleartail Marketing invites you to sign up for their email newsletter. This is an excellent way to stay abreast of the latest updates and industrial marketing insights from the experts. The newsletter is packed with valuable information, from current marketing trends and strategies to case studies showcasing successful campaigns. By subscribing, you get access to a wealth of knowledge that can help you stay ahead of the competition and continuously refine your marketing approach. After all, in the fast-paced world of digital marketing, staying informed is key to staying ahead.
Both the eBook and the newsletter are examples of how Cleartail Marketing goes beyond providing services – they aim to be a partner in your marketing success. By offering these resources, they ensure that you're equipped with the latest knowledge and insights in B2B industrial marketing. This is all part of their commitment to helping you grow your business and achieve your marketing objectives.
Conclusion: The Value of Partnering with a B2B Industrial Marketing Agency
The digital world is a battlefield, and the stakes are high. The winners are those who can effectively leverage the power of digital marketing to reach their target audiences, build meaningful relationships, and drive significant growth. This is where the value of an expert B2B industrial marketing agency like Cleartail Marketing comes into play.
In the complex and competitive realm of B2B industrial marketing, having a trusted guide can make all the difference. Instead of navigating the obstacles and intricacies of digital marketing on your own, partnering with a seasoned agency allows you to tap into a reservoir of knowledge, experience, and proven strategies.
Cleartail Marketing is more than just a service provider; they're a partner in your marketing success. They are dedicated to understanding your unique business needs, and crafting customized strategies that resonate with key buying process influencers, attract and engage your ideal customers, and transform your website into an audience-centric resource.
But it doesn't stop there. Cleartail Marketing also prioritizes quantifying the impact of your marketing programs in terms of qualified pipeline and revenue. This data-driven approach ensures that you're always informed about where your marketing dollars are going and the returns they're generating.
Moreover, Cleartail Marketing offers a wealth of resources, from a free eBook on building a marketing budget to an insightful email newsletter. These tools are designed to equip you with the latest knowledge and insights in B2B industrial marketing, reinforcing their commitment to help you grow your business and achieve your marketing objectives.
In conclusion, the real value of partnering with a B2B industrial marketing agency like Cleartail Marketing lies in the significant competitive edge it offers. With their expert guidance, customized strategies, and commitment to your success, you're not just equipped to survive the digital battlefield – you're prepared to conquer it.
So, are you ready to take your B2B industrial marketing to the next level? Reach out to Cleartail Marketing today and start your journey towards unprecedented growth.