In the swiftly evolving digital landscape, the role of Business-to-Business (B2B) Information Technology (IT) products has become increasingly crucial. These tools have transformed the way businesses operate, facilitating seamless interactions, enhancing productivity, and streamlining critical processes. They're not merely an option for businesses today; they're a necessity.
From software applications that handle customer relationships to platforms that manage intricate project workflows, B2B IT products are the unsung heroes behind the scenes. They empower companies to function more efficiently, make informed decisions, and ultimately drive their success.
In this article, we'll delve into the world of B2B IT products and their pivotal role in today's business landscape. We'll explore different types of B2B IT products, their applications, and how they can turbocharge your business success. So, if you're a business owner looking to catapult your operations to new heights, this is your ultimate guide to the essential tools you need. Buckle up for a deep dive into the world of B2B IT products!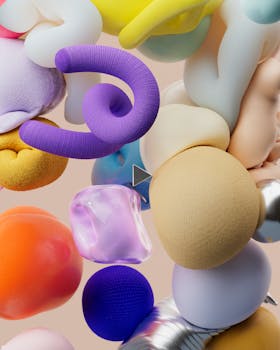 Understanding B2B IT Products and Services
In the digital age, understanding B2B IT products and services is no longer an option for businesses — it's a necessity. These tools are the nuts and bolts that hold together your business operations, enabling you to streamline processes, enhance productivity, and drive business growth.
Definition of B2B IT Products
B2B IT products refer to technology-oriented goods or services designed explicitly for businesses. This could range from software applications to hardware devices, all tailored to meet the requirements of businesses rather than individual consumers. A common example is Software as a Service (SaaS), where companies provide software solutions to other businesses, addressing their specific operational needs.
Examples of B2B IT Products
B2B IT products come in a variety of forms, each designed to solve a specific business need. For instance, project management tools like Monday.com allow teams to plan, track, and collaborate on projects from a single platform. The cloud storage solution Dropbox offers businesses a reliable and secure way to store and share important documents, while CRM software like Salesforce helps companies manage their customer relationships more effectively.
Other examples include accounting software like QuickBooks, which simplifies financial management for businesses, and ecommerce platforms like Shopify Plus, which enable businesses to build and manage online stores. From marketing automation to data analytics tools, the B2B IT product landscape is vast and varied.
The Role of B2B IT Services in Business Operations
B2B IT services play an instrumental role in improving operational efficiency and productivity in businesses. These services can range from cloud computing and data management to cybersecurity and IT support.
With the rise of cloud computing, businesses now have the ability to access their data and work from anywhere, anytime. Meanwhile, data management services help businesses organize and analyze their data, leading to more informed decision-making. Cybersecurity services are crucial in protecting businesses from data breaches and other digital threats, while IT support services ensure that any technical issues are resolved quickly, minimizing downtime.
In essence, B2B IT services act as the backbone of modern businesses, offering the necessary support and solutions to keep operations running smoothly. By leveraging these services, businesses can focus more on their core operations, leaving the technical aspects to the IT experts.
Understanding these B2B IT products and services is the first step in optimizing your business operations for success. In the following sections, we will examine how these products are shaping the B2B ecommerce landscape, and highlight some successful implementations of B2B ecommerce solutions.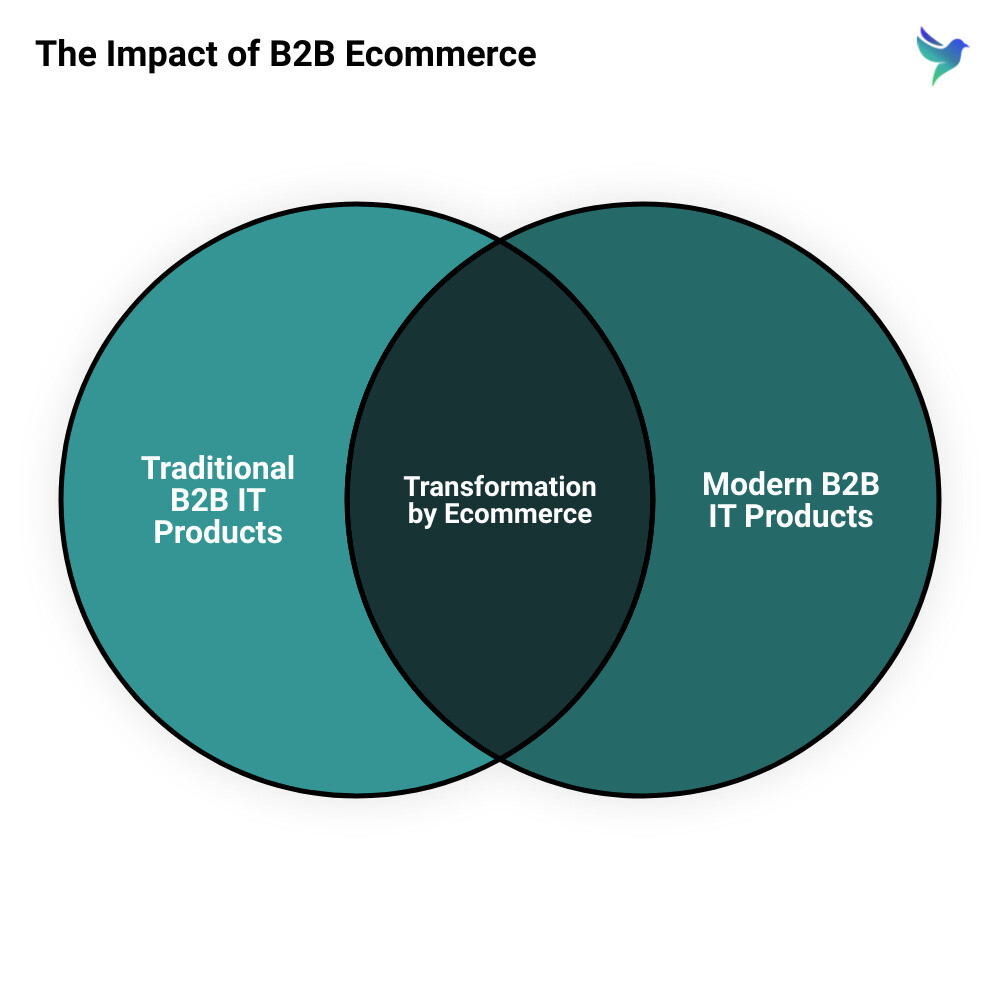 The Rise of B2B Ecommerce and Its Impact on B2B IT Products
In today's digital era, the rise of B2B ecommerce is transforming the way businesses operate, creating a significant impact on B2B IT products and services. Embracing ecommerce is no longer a choice but a necessity for B2B companies to stay competitive and meet the evolving demands of modern business buyers.
The Growing B2B Ecommerce Market
The global B2B ecommerce market is witnessing a massive surge, surpassing $12 trillion in 2019. This growth is six times the size of the B2C market, highlighting the enormous potential for businesses that successfully navigate the B2B ecommerce landscape. Companies like Amazon, Alibaba, and Quill have set the bar high, offering extensive product catalogs and seamless shopping experiences similar to B2C, but tailored to the needs of business buyers.
Challenges Faced by B2B Companies in Adopting Ecommerce
Despite the promising growth, B2B companies face significant challenges in adopting ecommerce. These include long-term customer retention, limited market size, a highly competitive environment, and complex decision-making processes involving multiple stakeholders. Additionally, price negotiation is a common aspect of B2B transactions, adding another layer of complexity. The intricacies of e-commerce supply chain management, especially with multiple partners requiring access to the same information, can further complicate the process and slow down operations.
The Role of Ecommerce Solutions in Overcoming These Challenges
The good news is B2B ecommerce solutions are designed to address these challenges and streamline business operations. They offer numerous benefits, including improved efficiency through the automation of buying and selling processes, wider market reach, cost savings by eliminating the need for physical infrastructure, data-driven insights for business optimization, efficient inventory management, and support for complex sales processes.
For instance, ecommerce platforms facilitate easy access to product information, quotes, and other relevant data, simplifying the decision-making process for all stakeholders. They also integrate with inventory management systems, providing real-time visibility into stock levels and demand trends.
In essence, B2B ecommerce solutions are not just about selling products online; they're robust platforms that help businesses manage complex B2B processes efficiently, drive growth, and achieve business success. As we explore further, we'll see how some companies have effectively leveraged these solutions to overcome challenges and thrive in the B2B ecommerce space.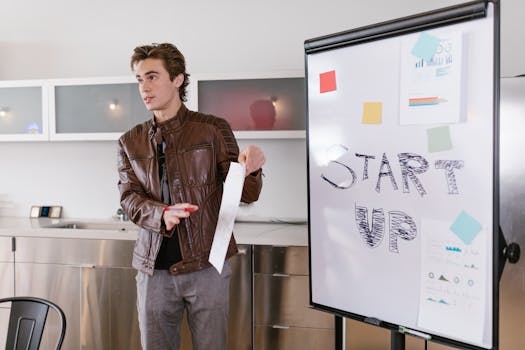 Successful Implementations of B2B Ecommerce Solutions
Unleashing the true potential of a B2B ecommerce solution requires more than just implementation – it demands strategic planning, deep understanding of the customer journey, and a relentless commitment to continuous improvement. If done right, the rewards can be significant. Let's delve into real-world examples of companies who've hit the bullseye when it comes to B2B ecommerce.
Case Study: ResMed
ResMed, a global connected health company, was grappling with operational challenges due to their traditional B2B order placements via email or phone. These orders were then logged on spreadsheets that resulted in inefficiencies. However, their transition to an ecommerce sales strategy, specifically on the BigCommerce platform, revolutionized their operations.
They utilized features such as login-only access for distributors, customer groups, custom price lists, promotions, inventory management, and store credits. This not only streamlined their operational processes but also improved their customer experience, a crucial component of B2B ecommerce success.
Case Study: Berlin Packaging
Berlin Packaging, a global supplier of containers and packaging, understood the value of a first-class customer experience. To achieve this, they integrated their ERP with their ecommerce platform, resulting in auto-syncing of inventory, customers, and orders. This not only enhanced efficiency but also improved customer service drastically.
Moreover, they introduced B2C-like shopping features such as live chat, customer reviews, and related products, catering to the evolving expectations of B2B buyers.
Case Study: Clarion Safety Systems
Clarion Safety Systems, a manufacturer of product safety labels and signage, improved their category structure to enhance product navigation for customers. With 9,000 SKUs contributing to 75% of its revenue through internal site search, the company laid emphasis on customer experience by providing extensive safety resources, a custom quote request tool, and instant assistance through live chat.
Case Study: Good Start Packaging
Good Start Packaging, sellers of sustainable packaging and compostable products, reimagined their website to offer a B2C-like shopping experience. They implemented faceted search, leveraged high-quality product images, product videos, and intuitive navigation for a seamless user experience. They also enhanced their credibility and product quality by showcasing Google Customer Reviews.
Case Study: Atlanta Light Bulbs
Atlanta Light Bulbs, with an online presence since 1999, overhauled their ecommerce operation to offer customers more features and streamline their shopping experience. They introduced a mobile app, making ordering faster and easier for B2B buyers on the go. This innovative approach to B2B ecommerce has differentiated them from their competitors and has positioned them as customer-centric in their industry.
These successful implementations of B2B ecommerce solutions showcase the immense potential of ecommerce in driving business growth. By understanding the specific needs of their customers, these companies have not only managed to enhance their operational efficiency but also deliver superior customer experiences.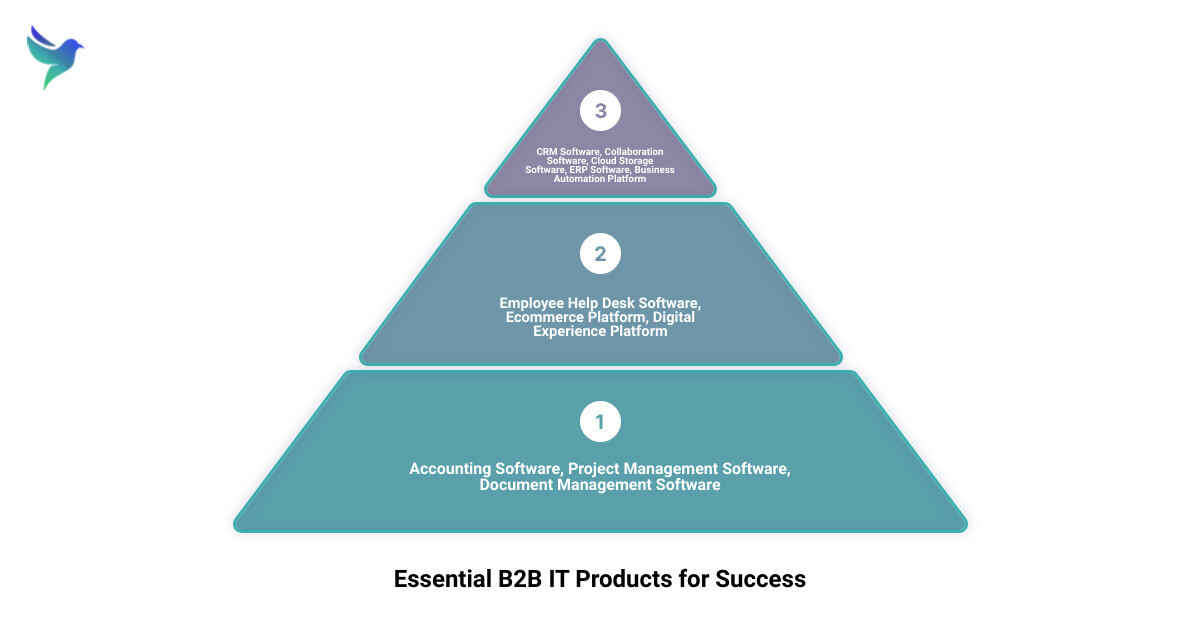 Essential B2B IT Products for Streamlined Business Success
Mastering the art of efficiency is the mantra of successful businesses. The key to achieving this lies in leveraging the right B2B IT products that can streamline operations, improve productivity, and enhance customer experiences. Let's dive into some of the essential B2B IT products you should consider for your business.
Quickbooks: Best Accounting Software
Quickbooks is the go-to accounting software for small to medium-sized businesses. With its plethora of features, such as tracking expenses, managing inventory bills, and organizing receipts, Quickbooks serves as a comprehensive tool for all your financial needs. Its mobile app and cloud-based platform also ensure accessibility and ease of use.
Monday.com: Best Project Management and Planning Software
When it comes to project management, monday.com stands out for its ability to organize projects of any size. Its customizable dashboards, easy cloud-based file management, and seamless integration with other B2B software make it an indispensable tool for businesses.
PandaDoc: Best Cloud-Based Document Management Software
Securely closing deals on the go has never been easier with PandaDoc. Known for its electronic signature software, PandaDoc also offers document templates and easy integration with other B2B software, making document management a breeze.
Freshworks: Best Employee Help Desk Software
Freshworks offers a range of SaaS applications, from marketing support to IT solutions, that automate the peskiest parts of running your business. Its intuitive UI and variety of products make it a popular choice for businesses seeking to unify their team or customer experience.
Shopify Plus: Best B2B Ecommerce Platform
For high-volume B2B SaaS businesses, Shopify Plus is the ultimate ecommerce platform. Offering more customization, flexibility, and scale than the standard Shopify platform, Shopify Plus also provides advanced multichannel capabilities for customer lead generation.
Salesforce: Best Customer Relationship Management (CRM) Software
A pioneer in cloud-based CRM software, Salesforce is an excellent example of a B2B company that revolutionized how businesses manage customer relationships, sales, and marketing activities. Salesforce's focus on understanding and addressing the unique needs of its clients has made it a leader in the B2B domain.
Slack: Best Collaboration Software
Slack is a collaboration hub where work happens. It's where people can effectively work together, connect all their software tools and services, and find the information they need to do their best work.
Dropbox: Best Cloud Storage and File-Sharing Software
Dropbox simplifies the way you create, share, and collaborate with your team. With Dropbox, you can store all your files in one location, access them from anywhere, and quickly share with team members.
Oracle NetSuite: Best Enterprise Resource Planning (ERP) Software
Oracle NetSuite provides a suite of cloud-based financials / Enterprise Resource Planning (ERP) and omnichannel commerce software that runs the business of more than 18,000 customers.
PartnerStack: Best Platform for Automating and Scaling Businesses
PartnerStack is a platform designed to help businesses build, manage and scale their partner programs. It is an effective tool for businesses looking to recruit, enable, and incentivise partners.
Each of these B2B IT products offers unique features and benefits that can significantly improve the efficiency and productivity of your business operations. Understanding your business needs and selecting the right tools is the first step towards achieving streamlined business success.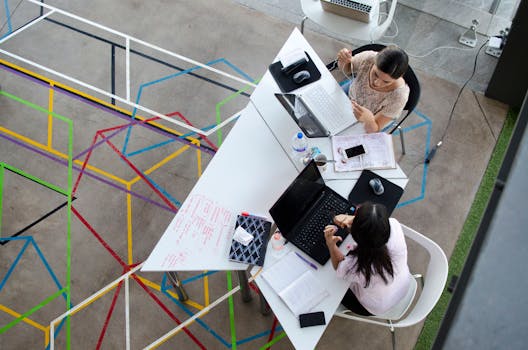 The Role of Digital Marketing in Promoting B2B IT Products
In an increasingly digital world, the role of digital marketing in promoting B2B IT products cannot be overemphasized. This is because the success of your B2B IT products is largely determined by how well they are marketed and promoted. In essence, even if you have the best product in the market, without the right digital marketing strategies, your product may not reach the intended audience.
Digital marketing enables B2B IT products to be showcased to potential customers, enlightening them about the product's features, benefits, and how it can address their specific pain points. This may be accomplished through various digital marketing techniques such as SEO, email marketing, content marketing, social media marketing, and pay-per-click advertising.
How Cleartail Marketing Can Help Businesses Leverage B2B IT Products
At Cleartail Marketing, we understand the complexities of promoting B2B IT products and the unique challenges that come with it. We use our expertise and experience to create customized digital marketing strategies that effectively promote your B2B IT products and reach your target audience.
We start by understanding your product, its unique selling points, and the specific needs of your potential customers. This helps us to develop a tailored marketing strategy that speaks directly to your target audience, addressing their pain points and offering solutions.
Our Search Engine Optimization (SEO) services ensure that your B2B IT products are easily discoverable by potential customers. We optimize your website content with relevant keywords to increase your visibility on search engines, driving organic traffic to your site.
With our Email Marketing services, we help you build strong relationships with your potential customers. We create engaging and informative emails that educate your audience about your B2B IT products, driving conversions and customer retention.
Our Pay-Per-Click Advertising (PPC) service places your B2B IT products in front of ready-to-buy customers. We create compelling ads that attract clicks and generate leads, ultimately increasing your sales.
At Cleartail Marketing, we understand that every business is unique, and so are their marketing needs. That's why we provide customized digital marketing solutions that deliver results. Let us help you leverage your B2B IT products for streamlined business success.
Conclusion: The Future of B2B IT Products and Their Role in Business Success
As we navigate the dynamic terrain of the digital age, it's clear that B2B IT products are not just a nice-to-have but an absolute necessity for streamlined business success. Businesses today are more interconnected than ever, and the use of B2B IT products such as Quickbooks, Monday.com, and Salesforce has become as fundamental as the businesses themselves. These tools empower businesses to be more agile and customer-focused, boosting productivity and efficiency in an increasingly digital world.
The rise of B2B ecommerce has further amplified the importance of B2B IT products. This growing market is transforming the way businesses operate, pushing them towards digital solutions that can handle complex transactions and integrate seamlessly with existing systems. As a result, the demand for effective B2B IT products is sky-rocketing.
However, it's not just about having the right tools. As Cleartail Marketing knows, businesses also need to effectively leverage these tools to achieve their goals. This is where digital marketing comes into play. By effectively promoting B2B IT products and educating potential customers about their benefits, businesses can boost their online presence, reach their target audience, and ultimately increase their sales.
In the future, we can expect B2B IT products to continue to evolve and innovate, driven by advancements in technology and the ever-changing needs of businesses. Artificial Intelligence (AI) and chatbot automation, for instance, are already starting to reshape the landscape of B2B interactions, offering new ways for businesses to engage with their customers and streamline their operations.
To sum it up, the future of B2B IT products looks bright, and their role in business success is set to become even more significant. As a business owner, it's crucial to stay ahead of the curve and leverage these tools effectively. And when it comes to maximizing the benefits of B2B IT products, Cleartail Marketing is here to help. With our expertise in digital marketing and deep understanding of B2B IT products, we can help you navigate the digital landscape and achieve your business goals.