In the rapidly evolving digital landscape, manufacturing businesses face unique challenges in reaching their target audience and converting leads into customers. The solution lies in leveraging the power of digital marketing agencies, specifically tailored for the manufacturing sector. This article presents an in-depth exploration of the benefits of employing digital marketing strategies in manufacturing, the role of expert digital marketing agencies, and how your manufacturing business can boost its online presence and sales with the help of an experienced agency like Cleartail Marketing.
Digital marketing is not just about promoting your products online; it's about building a robust digital footprint that generates organic traffic, optimizes user experience, and drives customer engagement. As a manufacturing business, understanding and utilizing this powerful tool can be the game-changer you need.
Having established the premise, let's delve into the intricacies of digital marketing in the manufacturing industry and how Cleartail Marketing can help you navigate this complex realm.
The Importance of Digital Marketing in the Manufacturing Industry
Failure to adapt in the digital age is a recipe for disaster. In the manufacturing industry, digital marketing is no longer a luxury but a necessity. It is the key to unlocking unprecedented growth and establishing a dominant presence in an increasingly competitive market.
The Role of Digital Marketing in Modern Manufacturing
In the past, traditional marketing methods sufficed for manufacturing businesses. Today, however, the rules have changed. The advent of the internet and the exponential growth of digital platforms have revolutionized the way businesses operate and communicate with their target audience. Today, nearly 70 percent of qualified leads come from digital platforms. The role of digital marketing in modern manufacturing is therefore indispensable.
Digital marketing enables manufacturing businesses to reach a wider audience, promote their products on a global scale, and generate a steady stream of high-quality leads. SEO, PPC advertising, social media marketing, email marketing, content marketing – these are just a few of the strategies that businesses can leverage to increase their online visibility, improve their brand reputation, and drive revenue growth.
How Digital Marketing Can Transform Your Manufacturing Business
The impact of digital marketing on manufacturing businesses can be transformative. A well-planned digital marketing strategy can ramp up your revenue by 15 percent, diversify your customer base, and significantly improve your client retention.
Digital marketing is a powerful tool for promoting new products. A well-managed PPC plan, for instance, can boost your sales by 25 to 30 percent. Furthermore, having a solid digital presence improves your credibility. More than 84 percent of US consumers today search businesses online, and nearly 90 percent base their purchasing decisions on online reviews.
Digital marketing also opens up new avenues for eCommerce. With 70 percent of the American population shopping online and 25 percent going online shopping at least once a month, a solid digital marketing strategy can generate more qualified leads for your business.
To put it simply, digital marketing can transform your manufacturing business by increasing your online visibility, attracting high-quality leads, boosting your sales, and enhancing your brand reputation. By partnering with an expert digital marketing agency like Cleartail Marketing, you can leverage these benefits to propel your business growth and outperform your competitors.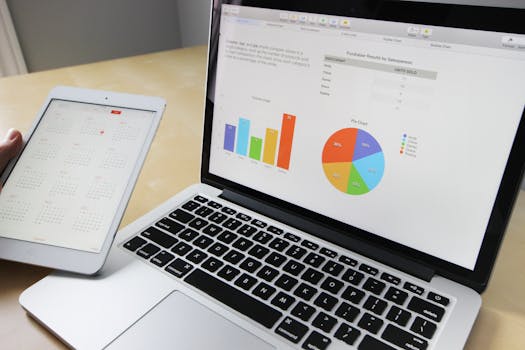 Key Digital Marketing Services for Manufacturing Businesses
If you're a manufacturing business owner looking to boost your online presence and drive sales, you'll need a comprehensive digital marketing strategy. Here are some key digital marketing services offered by expert agencies like Cleartail Marketing that can help take your manufacturing business to the next level.
Search Engine Optimization (SEO) for Manufacturing
SEO is essential in ensuring your manufacturing business's website ranks high on search engine results, making it more likely for potential customers to find you. Cleartail Marketing provides smart SEO solutions, employing the latest white hat SEO practices to improve your search rankings.
Web Design and Development for Manufacturing Businesses
A professional, user-friendly website is vital in acquiring and retaining customers. Cleartail Marketing's team of WordPress experts can build an innovative web design that resonates with your brand. They ensure your website is not just visually appealing but also optimized for search engines.
Social Media Marketing in the Manufacturing Industry
With a strategic social media marketing plan, you can promote your products and services and extend your network reach. Cleartail Marketing specializes in complete social media marketing solutions, including creating new accounts, optimizing current campaigns, and managing social media paid advertising to boost engagement.
Pay-Per-Click (PPC) Advertising for Manufacturing
PPC advertising can generate accurate leads and boost conversions. Cleartail Marketing's certified AdWord specialists can manage your PPC ad campaigns, ensuring that your business is placed in front of ready-to-buy customers searching for your products and services.
Online Reputation Management for Manufacturing Businesses
Maintaining a positive online identity is critical in the digital age. Cleartail Marketing offers online reputation management solutions to ensure your online reputation accurately represents your business. They monitor your campaigns closely and quickly take action against any negative reviews or brand mentions.
Conversion Rate Optimization (CRO) for Manufacturing Websites
By optimizing your lead generation channels, you can maximize your conversions. Cleartail Marketing's experts can dissect your website's overall performance to identify areas needing improvement, weed out problems, and boost conversions.
Video Production for Manufacturing Marketing
Engaging video content can inspire your audience and move prospects into action. Cleartail Marketing provides full-stack video production services, creating and optimizing high-quality video content for your digital marketing campaigns.
Content Writing for Manufacturing Businesses
Effective content marketing can drive your prospects into action. Cleartail Marketing's content team creates, optimizes, and publishes various copy to support your digital marketing campaigns, using data-driven content marketing strategies.
Amazon Marketing Services for Manufacturing Companies
Boost your revenue by setting up your Amazon storefront. Cleartail Marketing offers a full suite of Amazon marketing solutions, including building your storefront, optimizing your existing product listing, and implementing Amazon SEO to boost your brand page's visibility.
In a nutshell, these digital marketing services can help your manufacturing business establish a strong online presence, attract more customers, and ultimately increase your sales. So don't wait, start leveraging these services to outperform your competitors and grow your business.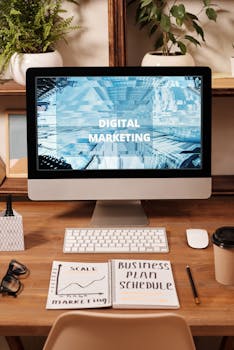 The Impact of Expert Digital Marketing on Manufacturing Businesses
If you're still on the fence about the effectiveness of digital marketing for manufacturing companies, let's dive into some real-world examples. The power of a well-executed digital marketing strategy lies not just in its ability to draw in traffic but in its capacity to convert that traffic into tangible sales and revenue growth.
Case Studies of Successful Digital Marketing in Manufacturing
Thrive, a top-tier digital marketing agency, has an impressive portfolio of success stories that highlight the transformative impact of their digital marketing strategies. For example, a manufacturer of EMF mitigation devices saw an impressive reach of over 4.5 million people on Facebook and an influx of more than 250,000 website visitors within just 18 months of partnering with Thrive. This massive surge in online presence was achieved through a combination of social media management, PPC advertising, and Amazon marketing.
In another case, a performance chemical manufacturing company experienced a whopping 260% increase in paid ads click-through rate and a 62.5% increase in organic conversions. This was achieved through an in-depth audit and subsequent implementation of both organic and paid strategies tailored to the company's specific needs.
Proven Results from Expert Digital Marketing Agencies
These success stories clearly demonstrate how a well-managed digital marketing strategy can propel a manufacturing firm's growth, even in a highly competitive industry. A powerful SEO strategy can ramp up organic traffic by over 100%, as evidenced by a technology manufacturer that experienced a 110.5% increase in organic SEO traffic and a 71% increase in monthly traffic in just two months.
Such results are not outliers but rather the norm when you partner with an expert digital marketing agency like Cleartail Marketing or Thrive. By focusing on quality over quantity and harnessing the power of SEO, social media, PPC, and other digital marketing tools, these agencies can help you reach out to customers who are already interested in your products or services. This approach not only saves time and resources but also leads to a higher conversion rate and ultimately, increased sales.
In a world that's increasingly digital, a robust online presence is no longer optional but a necessity for businesses, including those in the manufacturing sector. The impact of expert digital marketing on manufacturing businesses is clear: it drives traffic, boosts conversions, and leads to substantial growth in revenue. If you're ready to experience such growth in your manufacturing business, it's time to consider investing in professional digital marketing services.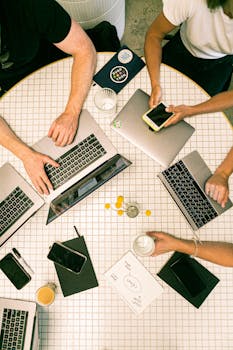 Why Choose Cleartail Marketing for Your Manufacturing Business
In a digital world where competition is fierce and a strong online presence is crucial, Cleartail Marketing stands out as a reliable partner in transforming your manufacturing business. We offer a unique blend of expertise, innovation, and proven results in digital marketing specifically tailored for manufacturing businesses.
Cleartail Marketing's Unique Selling Proposition
What sets Cleartail Marketing apart is our commitment to understanding your business, your target audience, and your unique challenges in the manufacturing industry. We don't believe in a one-size-fits-all approach. Instead, we tailor our digital marketing strategies to fit your specific needs, ensuring that every campaign is a perfect fit for your business.
From Search Engine Optimization (SEO) to Website Design and Development, we offer a comprehensive range of services designed to maximize your online visibility and engagement. Our team of WordPress experts, SEO specialists, and content writers work in synergy to deliver a professional website that clearly articulates your message to potential customers and optimizes all pages for search engines.
Cleartail Marketing's Proven Experience in Manufacturing Digital Marketing
Established in 2014, Cleartail Marketing has a track record of delivering successful results for businesses in the manufacturing sector. Our approach is backed by data, driven by strategy, and designed for success. Whether it's driving organic traffic, boosting conversions, or expanding your online reach, we have the experience and expertise needed to make it happen.
Our clients' success stories speak volumes about our capabilities. One of our clients experienced a 278% growth in sales within a year, while another saw a significant 41% growth in calls, thanks to our customized digital marketing strategies.
Building Strong Client Relationships at Cleartail Marketing
At Cleartail Marketing, we believe that strong client relationships are the foundation of successful digital marketing campaigns. We don't just see ourselves as a service provider but as a partner invested in your success.
Our dedication to building deep relationships with our clients means we are committed to ensuring all needs are met. We understand that the expectation is to be as knowledgeable as an in-house employee, and we take this very seriously. That's why our account management team is dedicated to providing excellent communication, quick response times, and clear, easy-to-understand campaign reporting.
Choosing Cleartail Marketing means choosing a partner who cares about your success as much as you do. If you're ready to take your manufacturing business to the next level with expert digital marketing, contact us today for a free proposal.
Embarking on your digital marketing journey with Cleartail Marketing is a straightforward process that prioritizes your unique business needs and goals. Follow these simple steps to kickstart your path to digital transformation in the manufacturing industry.
Requesting a Free Digital Marketing Proposal from Cleartail Marketing
The first step towards working with Cleartail Marketing is to request a free digital marketing proposal. This proposal is custom-made to meet the specific needs of your manufacturing business. It outlines the digital marketing services that would be most beneficial to your company, an estimated budget, and a strategic plan for implementation.
To request a free digital marketing proposal, simply navigate to the Cleartail Marketing website and fill out the provided form with your business details. Rest assured that Cleartail Marketing values transparency and will provide an honest and comprehensive proposal to help grow your business.
The Process of Working with Cleartail Marketing
Once you've received and reviewed your digital marketing proposal, the next step is to start the collaboration process with Cleartail Marketing. This collaborative approach is divided into two main routes, both tailored to suit your business structure and marketing needs.
We Become Your CMO & Full Marketing Department: Under this approach, Cleartail Marketing becomes your Fractional Chief Marketing Officer as well as your full marketing department. This involves developing an in-depth marketing plan, executing daily actions, and continually optimizing every campaign. This holistic approach allows you to focus on serving your customers and managing the growing demand for your products and services.
We Become an Extension of Your Marketing Department: If your company already has a CMO and marketing department in-house, Cleartail Marketing can supplement your existing team. This collaboration would involve managing specific campaigns that your in-house team may lack the resources or expertise to execute, such as SEO, PPC, website design and development, and reputation management, among others.
Throughout your collaboration with Cleartail Marketing, you can expect excellent communication, prompt responses, and detailed, easy-to-understand campaign reporting. The team at Cleartail is dedicated to building deep relationships with their clients, ensuring all needs are met and delivering successful results.
Starting your digital marketing journey with Cleartail Marketing is as simple as reaching out and expressing your needs. Their team of experienced professionals is ready to help your manufacturing business thrive in the digital age.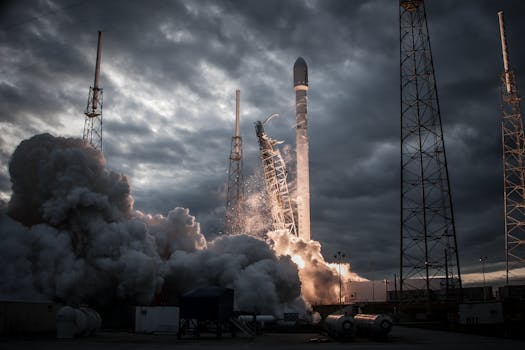 Conclusion
The Future of Manufacturing with Digital Marketing
As we hurtle into the future, it's clear that digital marketing is no longer just an option, but a necessity for manufacturing businesses. In an industry where competition is fierce and the landscape is continually evolving, standing out in the digital space is crucial for survival.
Today, nearly 70 percent of qualified leads come from digital platforms, a figure that is set to rise as more of the American population turns to online shopping. By embracing digital marketing, manufacturing businesses can diversify their customer base, promote new products effectively, and generate more qualified leads.
From SEO and PPC to content writing and video production, the scope of digital marketing is vast and varied. With the right strategies, your manufacturing business can boost its online presence, improve credibility, and achieve significant growth in ROI.
Final Thoughts on Choosing a Digital Marketing Agency for Manufacturing
When it comes to choosing a digital marketing agency for your manufacturing business, it's critical to select a partner that understands the unique challenges and opportunities present in the manufacturing industry.
Cleartail Marketing stands out as a reliable choice, with its diverse range of services including SEO, web design & development, social media marketing, PPC advertising, online reputation management, CRO, video production, content writing, and Amazon marketing services. Their expertise in manufacturing digital marketing is backed by proven results and client testimonials.
Furthermore, choosing Cleartail Marketing means you're opting for a digital marketing agency that values strong client relationships and delivers customized solutions tailored to your specific needs. Their team of experts is committed to helping your business grow and thrive in the digital age.
In conclusion, digital marketing is a game-changer for the manufacturing industry. With the right partner, like Cleartail Marketing, you can leverage the power of digital marketing to transform your manufacturing business and secure a bright future in the industry.