Introduction: The Importance of SEO for Manufacturing Companies
In the digital age, the success of your manufacturing business is strongly tied to your online presence. Search Engine Optimization (SEO), a key component of this online presence, could make or break your business' growth. As a manufacturer, you might wonder why SEO matters in your industry. The simple answer is: visibility. SEO for manufacturing companies helps your business rank higher in search engine results, making it easier for potential clients to find you. But it's not just about getting your name out there – it's about getting it in front of the right people.
SEO targets quality traffic, focusing on individuals and businesses that are actively seeking your products or services. This effective inbound marketing strategy doesn't interrupt consumers with unwanted advertisements but rather provides them with the information they're searching for, positioning your business as a solution to their needs.
Why is this critical for manufacturing companies? The manufacturing sector is incredibly competitive, with numerous companies offering similar products and services. To stand out, you need to be easily discoverable by potential clients who are actively seeking what you offer. This is where a top-rated manufacturing SEO company like Cleartail Marketing comes in, providing you with the necessary tools and strategies to boost your online presence, attract quality traffic, and ultimately, increase your sales.
The following sections will delve deeper into what SEO means for manufacturing, how SEO companies can help your business, and why Cleartail Marketing could be the perfect partner for your manufacturing enterprise's SEO journey.
Stay tuned to find out how Cleartail Marketing can help you boost your manufacturing business with top-notch SEO services!
Understanding SEO: What it Stands for in Manufacturing
Demystifying SEO in the Manufacturing Context
SEO, or Search Engine Optimization, is a powerful tool that manufacturers can leverage to increase their online visibility and draw high-quality traffic to their website. But what does this three-lettered acronym mean in the context of manufacturing? SEO for manufacturers involves optimizing your website's content, structure, and code to make it more appealing to search engines. The goal? To have your website appear high in the search engine results pages (SERPs) when potential customers search for products or services you offer.
The Role of SEO in Manufacturing
Transforming Online Visibility into Concrete Leads
SEO plays a pivotal role in the manufacturing industry, acting as a bridge that connects your business with potential leads who are looking for your services or products. But it's not just about increasing website traffic. It's about bringing in quality traffic – visitors who are likely to convert into customers or clients. By focusing on SEO, you're making it easier for these potential leads to find you, thereby increasing not only your website traffic but more importantly, your conversion rates.
But that's not all. For manufacturers, SEO isn't a one-size-fits-all strategy. It involves understanding the unique aspects of your industry, the specific needs and behaviors of your target audience, and tailoring your SEO strategy to meet these requirements. For instance, the decision-makers in the manufacturing industry often conduct thorough research before making a purchase decision. Hence, having informative, keyword-rich content that establishes your company as a thought-leader in your niche can be a game-changer.
How SEO Companies Help Manufacturing Businesses
Navigating the SEO Landscape for You
With the complex nature of SEO and the unique challenges faced by the manufacturing industry, you may wonder how an SEO company can help your business. SEO agencies are experts in their field, equipped with the knowledge and tools to optimize your website effectively.
Firstly, they perform keyword research to identify the terms your potential customers are using when searching for your products or services. They then optimize your website's content, structure, and code to make it more relevant to these keywords.
SEO agencies also understand the importance of off-page SEO, which involves elements outside your website that can affect your ranking. They'll work to build high-quality backlinks to your site, enhancing your website's credibility in the eyes of search engines.
Finally, SEO companies know that the digital landscape is always evolving. They monitor your website's performance, adjusting and refining your SEO strategy as necessary to ensure it remains effective.
In a nutshell, SEO companies take the guesswork out of SEO, allowing you to focus on what you do best – running your manufacturing business.
Why Cleartail Marketing is the Best SEO Company for Your Manufacturing Business
Stepping into the digital arena can feel like stepping into a maze, filled with technical jargon, complex algorithms, and endless competition. But, with Cleartail Marketing, you won't be navigating this maze alone. We have the knowledge, experience, and dedication to lead your manufacturing business to the top of the search engine rankings. Let's dig deeper into why Cleartail Marketing is the best SEO company to boost your manufacturing business.
Proven Experience in SEO for Manufacturing
Experience is one of the most crucial factors when selecting an SEO company for your manufacturing business. Cleartail Marketing has been working in the digital marketing space since 2014, crafting custom strategies for businesses to grow faster online. Their expertise is not just limited to SEO; they have a comprehensive understanding of all facets of digital marketing, which allows them to create well-rounded strategies that deliver successful results.
With their long history of success stories, Cleartail Marketing has a proven track record in driving growth for manufacturing companies. They understand the unique challenges faced by manufacturing businesses in the digital landscape and have the necessary tools to overcome these hurdles.
Dedication to Building Strong Client Relationships
At Cleartail Marketing, it's not just about delivering results. It's about building long-lasting relationships based on trust, transparency, and mutual growth. They believe in working closely with each client, understanding their unique needs, and tailoring their strategies to meet these needs.
They are dedicated to building deep relationships with their clients, making sure all their needs are met. Cleartail Marketing understands the importance of being as knowledgeable as an in-house team would be, and they take this very seriously. This dedicated approach ensures that they have long, successful relationships with their clients, which is testament to their reliability and commitment.
Comprehensive SEO Services Offered by Cleartail Marketing
Cleartail Marketing offers a wide range of SEO services to boost your manufacturing business. From keyword research and strategy to link building, content writing, on-page SEO, web design, local SEO, technical SEO, and even social media marketing, they have you covered.
Their team of WordPress experts can also deliver a professional website that clearly articulates your message to potential customers and optimizes all pages for search engines. They also offer email marketing services to educate your current and potential customers about your business offerings.
In essence, Cleartail Marketing is more than just an SEO company. They are a full-service digital marketing agency with a comprehensive suite of services designed to boost your manufacturing business's online presence and increase sales. With Cleartail Marketing, you can be confident that your manufacturing business is in good hands.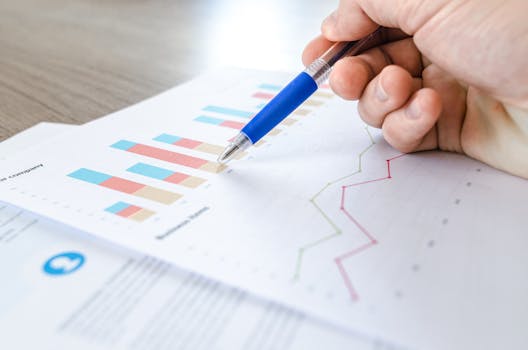 Key SEO Strategies for Manufacturing Companies
What sets a top-rated SEO company apart? It's the strategic approach they take to optimize your online presence. This is where Cleartail Marketing shines. Let's take a look at the key SEO strategies they employ to help manufacturing businesses dominate the search rankings.
Keyword Research and Strategy
The cornerstone of any successful SEO strategy is thorough keyword research. When it comes to manufacturing, it's not just about ranking for generic terms. Rather, the aim is to identify and target the specific keywords your potential customers are using when looking for your products or services. Cleartail Marketing uses advanced keyword research tools like SEMRush to identify these quality keywords, thus forming the backbone of your bespoke SEO strategy.
Link Building and Content Writing
Establishing authority in the manufacturing sector requires more than just on-page optimization. Off-page SEO, primarily through link building, is crucial. Cleartail Marketing focuses on securing high-quality backlinks from relevant sites. Additionally, they create engaging, thought-leadership content, showcasing your expertise and fostering trust with your potential customers.
On-Page SEO and Web Design
On-page SEO is critical in ensuring your content is relevant to the search terms your potential customers are using. Cleartail Marketing optimizes all on-page SEO elements, including meta titles, descriptions, headings, and keyword placements. Moreover, they ensure your website is designed for optimal user experience, keeping visitors engaged and encouraging them to explore further.
Local SEO and Technical SEO
For many manufacturing businesses, local SEO is key. Cleartail Marketing ensures your website is optimized to appear in local search results, connecting you with potential customers in your area. They also handle the technical aspects of SEO, ensuring your website is crawler-friendly, secure, and loads quickly.
Social Media Marketing and Nextdoor Advertising
In today's digital age, a robust social media presence is a must. Cleartail Marketing can help you leverage platforms like Facebook, LinkedIn, and Instagram to reach a wider audience and generate leads. They also utilize Nextdoor advertising, a highly effective local marketing strategy that can help you connect with potential customers in your vicinity.
In conclusion, Cleartail Marketing employs a comprehensive suite of SEO strategies tailored to the unique needs of manufacturing businesses. By strategically targeting keywords, building quality backlinks, optimizing on-page elements, enhancing local and technical SEO, and leveraging social media, they deliver measurable results, helping your manufacturing business thrive in today's competitive digital landscape.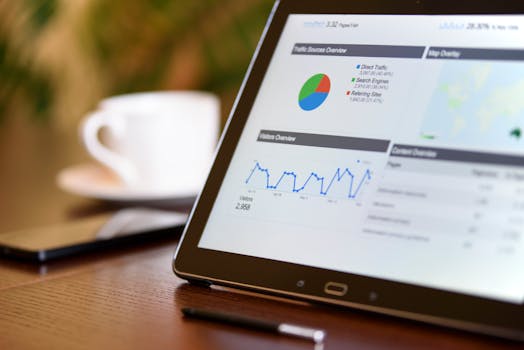 The Impact of SEO on Manufacturing Businesses
The key to standing out in the crowded digital marketplace and effectively reaching your target audience lies in a robust SEO strategy. As a business in the manufacturing industry, the impact of SEO cannot be underestimated. Let's dive deeper into how SEO can significantly transform your manufacturing business.
Increased Website Traffic and Visitor Conversions
SEO isn't just about improving your website's visibility; it's about attracting the right kind of traffic. With strategic keyword targeting, Cleartail Marketing ensures that your website attracts visitors who are actively searching for your products. This targeted approach not only boosts your website traffic but also increases visitor conversions. As Edward Boss, founder of Riteks, Inc., shares, relevant keyword targeting has allowed them to make contact with customers they weren't even in conversation with before. Imagine the possibilities when your SEO strategy starts directing such relevant traffic to your site!
Improved Search Engine Rankings
A well-executed SEO strategy can significantly improve your search engine rankings, bolstering your visibility on platforms like Google and Bing. By analyzing your site's current performance and identifying areas for improvement, Cleartail Marketing can help you climb the ranks, ensuring your manufacturing business gets seen by the right people at the right time. Remember, the higher your website ranks on search engine results pages, the more likely potential customers are to click on your link. This strengthens your online presence and increases your chances of attracting ready-to-buy leads.
Enhanced Online Presence and Lead Generation
By targeting customers who are already interested in your offerings, SEO strategies allow your manufacturing business to generate quality leads with less effort and cost compared to outbound marketing methods. Cleartail Marketing's proven success in SEO has led to significant growth in leads for their clients, some recording an astonishing increase of 165%. Moreover, with a well-rounded online presence that includes optimized web content and an active presence on relevant social media platforms, you can reach out to a wider audience and generate a sustainable pipeline of potential customers.
In a nutshell, investing in SEO with Cleartail Marketing could be the game-changer your manufacturing business needs. By increasing website traffic, improving search engine rankings, and enhancing your online presence, you can generate quality leads and convert them into loyal customers.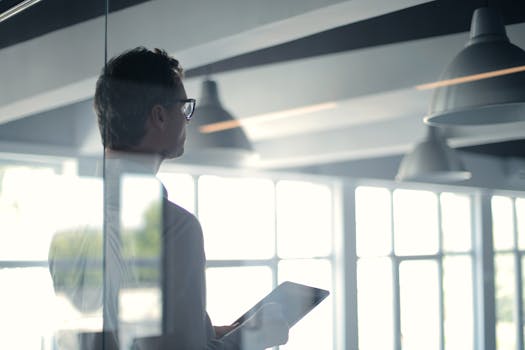 How Cleartail Marketing Implements SEO for Manufacturing Companies
Moving from the benefits of SEO to a concrete action plan, let's delve into how Cleartail Marketing implements SEO strategies for manufacturing companies. This systematic and methodical approach not only ensures your website gets the visibility it deserves but also drives engagement, conversions, and revenue.
Initial Consultation and Competitor Research
The SEO journey with Cleartail Marketing begins with a complimentary consultation. This crucial first step allows us to understand your business goals, target audience, and unique requirements. By gaining insight into your objectives, we can create a customized SEO plan that aligns with your vision and caters to your specific needs.
Next, we dive into comprehensive competitor research. This involves evaluating the strengths and weaknesses of your competitors, as well as identifying potential opportunities for your business. This in-depth analysis allows us to identify areas where your company can gain a competitive edge and rank higher in search engine results.
Development of Marketing Strategy and Website SEO Enhancement
Once we have a thorough understanding of your business and its competitive landscape, we proceed to develop a strategic marketing plan. This involves creating buyer personas, which are detailed profiles of your ideal customers. These profiles help us understand your customers' preferences, behaviors, and pain points, enabling us to tailor your content and SEO strategy to meet their specific needs.
We then move to the website SEO enhancement phase. This includes optimizing various elements of your website, such as site architecture, mobile usability, and site speed. We also ensure that the content on your site is high-quality, relevant, and engaging. This not only improves your site's visibility on search engines but also enhances user experience, leading to higher visitor engagement and conversions.
Regular Updates and Strategy Adaptation Based on Data Analysis
Our relationship with our clients doesn't end with the implementation of SEO strategies. At Cleartail Marketing, we believe in regular communication and updates. We schedule monthly phone calls to review the campaign's progress, answer any questions you may have, and discuss any potential changes or additions.
Moreover, we constantly monitor Google algorithm updates and adapt your SEO strategy accordingly. We rely on data analysis to guide these adaptations, ensuring that your SEO campaign remains effective and continues to yield results.
In conclusion, Cleartail Marketing's approach to SEO for manufacturing companies is comprehensive, meticulous, and results-oriented. We're here to help your business gain visibility, attract quality leads, and ultimately boost your revenue.
Conclusion: Boost Your Manufacturing Business with Cleartail Marketing's SEO Services
In the fast-paced digital age, standing out from the competition and reaching your target audience can be a challenging task for manufacturing businesses. But fret not, because Cleartail Marketing, a top-rated SEO company, is here to provide you with innovative solutions tailored to your specific needs.
Leveraging decades of experience in the digital marketing field, we understand the unique challenges faced by manufacturing businesses and offer customized SEO strategies to overcome them. Our team of SEO experts knows precisely how to optimize your website, create compelling content, target the right keywords, and build robust links to increase your visibility online.
We don't stop at just achieving a high ranking for your website on search engines. Our goal is to sustain your online presence and continually improve it. To do this, we regularly monitor and analyze data, adapt strategies based on current trends, and ensure your website is always optimized for the latest SEO standards.
Furthermore, we place a strong emphasis on building long-lasting relationships with our clients. We believe in transparent communication and keep you updated on every step of your SEO journey. Your success is our success, and we strive to provide the best SEO services that yield tangible results.
Take the leap and boost your manufacturing business with Cleartail Marketing's top-rated SEO services. Experience the transformative power of a well-executed SEO strategy and watch your business grow. Remember, in the world of digital marketing, SEO is not just an option; it's a necessity. And with Cleartail Marketing, you're choosing a partner committed to your business's success.
So, are you ready to elevate your manufacturing business to new heights? Let's get started. Cleartail Marketing is just a call away!