Introduction
Revolutionize your industrial marketing strategy with Cleartail Marketing, a leading advertising firm. In today's technology-driven world, traditional marketing methods simply don't cut it anymore, especially in the industrial sector. With new tech-savvy buyers, the purchasing journey begins with internet research, making digital marketing tactics crucial for your business's success. Cleartail Marketing is a trailblazer in this field, offering a plethora of services including search engine optimization, pay-per-click advertising, WordPress website design and development, email marketing, and more. We understand the unique challenges of industrial marketing and have the expertise to enhance your strategies, effectively reaching your target audience and boosting your sales. This article will delve into the world of industrial marketing, the role of an advertising firm, and how Cleartail Marketing can be your key to success. Join us as we explore how we can revolutionize your industrial marketing strategy.
Understanding Industrial Marketing
Industrial marketing, often considered a niche field, plays an essential role in the overall marketing strategy for businesses in the industrial sector. It's a specialized approach that requires a deep understanding of the industry, its unique challenges, and the specific needs of the target audience.
The Importance of Industrial Marketing
Industrial marketing is vital for businesses in the industrial sector looking to increase their revenue and shorten their sales cycles. By investing in effective marketing tactics like SEO, content creation, and paid advertising, industrial manufacturers can not only increase traffic to their website but also gain a competitive edge.
A robust digital presence is pivotal in moving prospects down the sales funnel faster. It's crucial to note that sales cycles in the industrial sector tend to take longer to complete, often due to the complex nature of the purchasing decision, the high stakes of the transaction, and the number of stakeholders involved. An integrated marketing strategy can provide businesses with the information they need to better understand and evaluate products/services, thereby streamlining the decision-making process.
The Unique Challenges of Industrial Marketing
Industrial marketing comes with its own set of unique challenges. For one, it requires a clear understanding of one's niche customer base. The target audience in the industrial sector is often sophisticated, comprising multiple decision-makers, each with their unique needs and preferences.
The traditional methods of cold calling, sales reps, and tradeshows are becoming less effective in this digital age. The key is to turn 'cold calls' into 'warm calls' through content marketing that establishes brands as thought leaders in the space. Marketing automation is another tool that can help sales reps reach prospects where they are online at the time they intend to purchase.
In the next section, we'll delve into how an advertising firm can enhance your industrial marketing strategy and why choosing a specialized industrial advertising firm like Cleartail Marketing can make all the difference.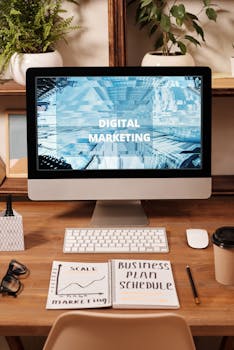 The Role of an Advertising Firm in Industrial Marketing
As you navigate the digital era, the role of an advertising firm in industrial marketing becomes increasingly crucial. A specialized agency can provide the expertise, insights, and strategies necessary to penetrate the complex landscape of industrial marketing and secure a competitive edge.
How an Advertising Firm Can Enhance Your Industrial Marketing Strategy
A top-notch advertising firm, like Cleartail Marketing, enhances your industrial marketing strategy by integrating proven digital marketing methods such as Search Engine Optimization (SEO) and retargeting display advertising.
By leveraging SEO, the agency ensures that your business ranks highly on Google, driving quality traffic to your site — traffic that is ready to engage with your products or services. This strategy is particularly effective as it focuses on quality over quantity, targeting potential customers who are already interested in what you have to offer. The result? Enhanced lead generation and boosted sales.
Moreover, adopting a retargeting display advertising strategy allows your brand to stay top of mind for potential customers. This approach not only speeds up the sales process by increasing the frequency of touch with potential buyers but also reinforces your brand's visibility online. Retargeting serves relevant ads to potential clients based on their interests as they browse other websites, keeping your brand front and center.
Why Choose a Specialized Industrial Advertising Firm
Now, you may ask, "Why not just hire a general advertising firm?" The answer lies in the unique challenges of industrial marketing. Industrial sectors typically involve niche audiences, complex products, and long sales cycles. A specialized industrial advertising firm has a deep understanding of these challenges and knows how to navigate them effectively.
When you choose a specialized industrial advertising firm like Cleartail Marketing, you're opting for a team that understands the intricacies of industrial marketing, from complex product specifications to the unique buying journey of industrial customers. This expertise allows them to craft tailored strategies that resonate with your target audience, driving engagement and ultimately, sales.
Moreover, a specialized firm has a proven track record in industrial sectors. Cleartail Marketing, for example, has achieved remarkable results for businesses across various industrial sectors, including manufacturing and industrial technology.
In conclusion, the role of a specialized advertising firm in industrial marketing is indispensable. By enhancing your marketing strategy and understanding the unique challenges of your sector, a firm like Cleartail Marketing can help you navigate the digital landscape, engage your target audience, and drive sales.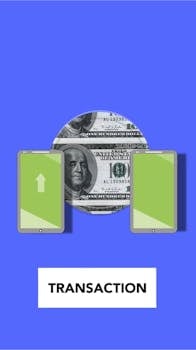 Services Offered by Cleartail Marketing
When it comes to industrial marketing, Cleartail Marketing offers a comprehensive suite of services designed to conquer your specific challenges. By leveraging our diverse marketing expertise, we help you connect with your target audience, enhance your online presence, and ultimately boost your sales.
Search Engine Optimization
Your online visibility is critical in the digital era. Our Search Engine Optimization (SEO) services are designed to help your business get recommended by search engines such as Google when potential customers are searching for your products or services. Through a combination of on-page and off-page SEO strategies, we aim to improve your website's ranking, drive organic traffic, and increase leads and sales.
Pay-Per-Click Advertising
Looking to get in front of ready-to-buy customers? Our Pay-Per-Click (PPC) advertising services place your business right where it needs to be at the precise moment your potential customers are searching for your products or services. We optimize your PPC campaigns to ensure that every dollar spent translates into measurable results.
WordPress Website Design and Development
A professional, well-designed website is pivotal to your online success. Our team of WordPress experts delivers a website that not only looks great but functions seamlessly. We ensure that your website clearly articulates your message to potential customers and is optimized for search engines, thereby improving your online visibility.
Email Marketing
Email marketing remains a powerful tool for nurturing relationships with both existing and potential customers. We help you educate your audience about everything your business has to offer through consistent email newsletters. This service is designed to keep your brand at the forefront of your customers' minds and to drive repeat business.
Marketing Automation
Streamlining your marketing efforts can save time and improve results. Our Marketing Automation service helps automate communication, lead distribution, contact segmentation, and identifies which marketing campaigns are delivering a return on investment. This way, you can focus more on strategy and less on administrative tasks.
Social Media Management
In today's digital age, having a robust social media presence is essential. We manage your social media platforms, creating engaging content and connecting with your audience to boost brand awareness and drive conversions.
Reputation Management
How your business is perceived online can make a significant difference in your success. Our Reputation Management services ensure that your online reputation accurately represents your business, helping to build trust with your customers and enhance your brand image.
With Cleartail Marketing, you get a partner that understands the unique challenges of your industry and provides tailored solutions to drive your business growth.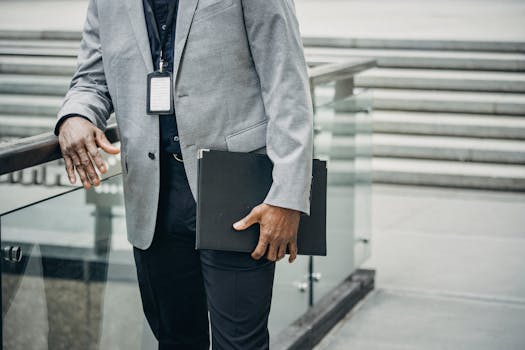 Proven Success: Case Studies from Cleartail Marketing
Every successful marketing agency boasts a trove of achievements, and Cleartail Marketing is no exception. Our commitment to delivering customized solutions for our clients has yielded impressive results in various industries. Here are three case studies that highlight our prowess in industrial marketing.
Case Study 1: Industrial Manufacturer
Our collaboration with an industrial manufacturer, BridgeSaw, resulted in a tremendous boost in their revenue. After just 12 months of working with Cleartail Marketing, the company experienced a whopping 278% growth in revenue. The key to this success was our comprehensive strategy, which incorporated services such as Search Engine Optimization (SEO), Pay-Per-Click Advertising, and Email Marketing. The result was a significant increase in organic traffic, improved conversion rates, and expanded customer engagement.
Case Study 2: Industrial Service Provider
Next up is our work with an industrial service provider, ACT Construction Equipment. We provided a full suite of services, including Website Design and Development, SEO, and Email Marketing. Our efforts led to a revamped website with improved functionality and user experience, higher search engine rankings, and a more effective email marketing campaign. The outcome? A surge in online presence, a broader customer base, and increased sales.
Case Study 3: Industrial Technology Company
For our third case study, we have an industrial technology company, Altimate Controls LLC. We designed and implemented a digital marketing strategy that included services like SEO, PPC Advertising, and Marketing Automation. The results were a significant increase in organic traffic, higher visibility on search engine results pages, and streamlined marketing processes. The company saw a remarkable improvement in lead generation and conversion rates, leading to enhanced sales and customer satisfaction.
These case studies are a testament to our expertise in industrial marketing and our commitment to delivering results. At Cleartail Marketing, we don't just promise success – we deliver it.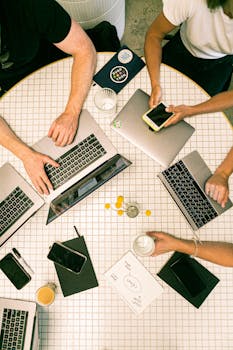 The Cleartail Marketing Difference
In the high-stakes world of industrial marketing, it's crucial to partner with a firm that not only understands your unique challenges but also knows how to navigate them effectively. That's where Cleartail Marketing shines. We offer a unique blend of experience, dedication, and proven results that sets us apart from the crowd.
Our Experience in Industrial Marketing
Cleartail Marketing has been providing custom digital marketing strategies to businesses since 2014. Over the years, we've honed our skills, continuously improving our knowledge to stay at the forefront of the ever-evolving digital marketing landscape. This is particularly important in the industrial sector, where the audience is specialized and the competition is fierce. Our extensive experience allows us to craft strategies that are tailored to your specific needs and industry trends, ensuring your marketing efforts are as effective as possible.
Our Dedication to Building Strong Client Relationships
At Cleartail Marketing, we believe in the power of strong relationships. We understand that we must be as knowledgeable about your business as an in-house employee would be. This understanding drives our commitment to meeting all your needs and building deep relationships with our clients. We pride ourselves on quick response times and clear, simple-to-understand campaign reporting. But above all, we are always available for a call when you need us, ensuring that you are never left in the dark about your marketing efforts.
Our Proven Results in the Industrial Sector
While experience and dedication are vital, they mean little without tangible results. At Cleartail Marketing, we have a long history of success stories. Each strategy we implement is designed with one goal in mind: to exceed expectations and help grow your business. Our clients have experienced growth in various forms, from increased sales to a boost in calls and improved brand recognition. We strive to make every client an example case study, and our track record in the industrial sector stands as proof of our ability to deliver on that promise.
When it comes to industrial marketing, there's no one-size-fits-all solution. But with Cleartail Marketing, you get a partner that not only understands your industry but also knows how to unlock its unique opportunities. Trust us to provide the experience, dedication, and proven results you need to revolutionize your industrial marketing strategy.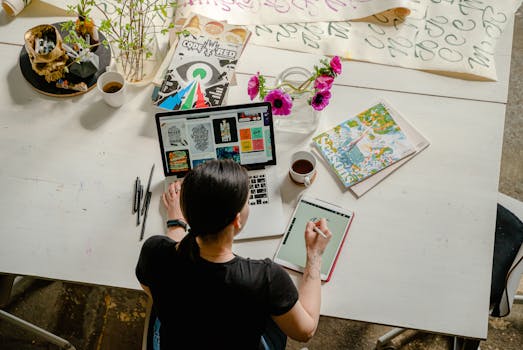 How to Get Started with Cleartail Marketing
Ready to revolutionize your industrial marketing strategy? It's as easy as reaching out to Cleartail Marketing, a leading industrial advertising firm. Let's break down the steps to kickstart your journey to digital marketing success.
Contacting Cleartail Marketing
Your path to a robust and effective marketing strategy begins with a simple step: reaching out to Cleartail Marketing. You can get in touch by calling 312-549-8704 or by visiting the contact page on their website. Whether you're a small business looking to establish an online presence or an established company wanting to ramp up your digital marketing efforts, Cleartail Marketing is ready and eager to help.
Our Onboarding Process
At Cleartail Marketing, onboarding is not a one-size-fits-all process. It's customized to your specific goals and needs. It all starts with a kickoff call, where the team deep dives into your marketing automation implementation goals. Cleartail Marketing will then recommend where to focus first and discuss best practices for implementing marketing automation software into your digital marketing efforts.
The actual implementation phase is guided by the insights gathered from the kickoff discussion. Typically taking 2 to 4 weeks, weekly video calls ensure everything is moving along as planned, with minimal disruption to your day-to-day operations. The team's commitment to excellent communication, support, and training ensures you understand every step of the process and all expectations are clear.
Once the implementation is complete, Cleartail Marketing doesn't just walk away. They provide ongoing support to answer all questions that arise and further train your team to improve their understanding of the marketing automation tool.
Revolutionizing your industrial marketing strategy is within reach. With Cleartail Marketing's expert guidance and comprehensive services, your business can attain greater online visibility, reach your target audience effectively, and ultimately drive more sales. It's time to take that first step. Contact Cleartail Marketing today.
Conclusion
In the dynamic world of industrial marketing, staying ahead of the curve is paramount. Your business needs a powerful arsenal of marketing strategies to not only survive but thrive in this competitive landscape. This is where Cleartail Marketing steps in, offering a comprehensive portfolio of services tailored to your unique needs.
From Search Engine Optimization and Pay-Per-Click Advertising to Email Marketing and Reputation Management, we provide a suite of solutions to power your online presence. Our experience in WordPress Website Design and Development ensures your digital storefront mirrors your brand's quality and ethos.
Our commitment to building strong client relationships is evident in our results-driven approach. Our case studies from clients across the industrial sector, such as manufacturers, service providers, and technology companies, affirm our expertise and success in delivering measurable outcomes.
In essence, Cleartail Marketing is not just an advertising firm; it's a partner in your growth. We aim to facilitate your journey towards improved marketing performance, increased sales, and business expansion. So, if you're ready to revolutionize your industrial marketing strategy, take the first step today. Reach out to Cleartail Marketing and let's build a robust, results-oriented marketing strategy together.